Explore the ultimate list of social emotional learning books that will help you build resilient kids and address behavior issues. Below is my FULL collection of exciting and fun books that teach essential emotional and social life skills for your child's success.
As a former teacher turned homeschool mama, I have always been passionate about helping kids develop important social and emotional skills.
With all my teaching and parenting experience, I've found that this step is the most important to a student's success and sadly often gets overlooked in formal education systems.
So, it's up to us parents and teachers to get the job done!
I've thoroughly enjoyed reading these SEL read alouds with my son and I truly hope that they prove to be valuable resources for you and your children as well.
Table of Contents
What Is Social Emotional Learning?
Social Emotional Learning (SEL) refers to the process of acquiring and applying knowledge, attitudes, and skills that are necessary for recognizing and managing emotions, developing positive relationships, and making responsible decisions.
Essentially, it involves teaching children how to understand and regulate their own emotions, as well as how to interact positively with others. SEL is an important aspect of a child's development, as it can help them succeed academically, professionally, and personally. By developing strong social and emotional skills, children can learn to cope with stress, build resilience, and establish healthy relationships.
With this in mind, I've written a series of blog posts with book lists that teach important social emotional skills such as friendship, kindness, growth mindset and a lot more (see list below).
To make it easier for you, I've compiled each post with my favorite book recommendations into this ultimate list in this post.
NOTE:
Although the books below are organized according to age-appropriate social and emotional skills, most of these books and character traits can be learned at ANY age.
So it is definitely worth taking a look at the full list no matter your child's age!
As an Amazon Associate, I earn from qualifying purchases. Some of the links in this post are affiliate links, which means if you click on the link and make a purchase, I may earn a commission. This commission comes at no additional cost to you and is how I am able to create more amazing content for you. Thank you for your support!
The Best social emotional learning books For Kids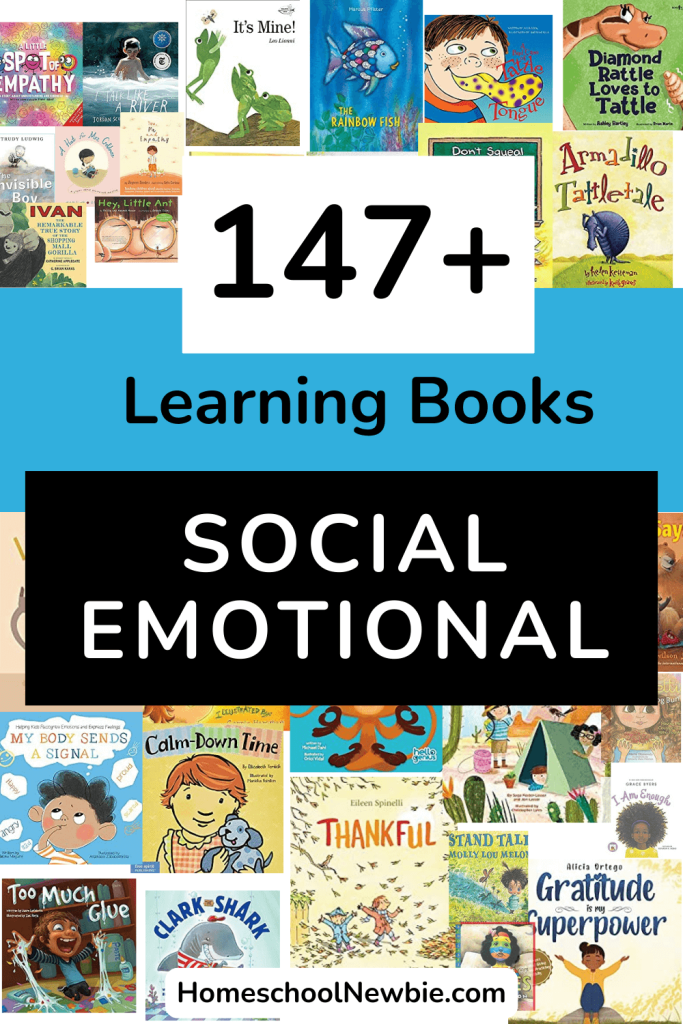 Social Emotional Books for Toddlers
The books below are great used as read alouds for children of any age but we do want to begin introducing these emotional and social skills as toddlers.
Toddlers are just starting to get their cute (and in my toddler's case, strong) personalities around this time. How can we help our tots identify their emotions and begin socializing in healthy ways?
Through books! Here is where I recommend you start.
I believe it is never too early to start talking about kindness with your children and students. The kindness read alouds below have stellar examples of how to be kind to others and will bring out the kindness in your children.
Read the full post, Kindness Books For Kids, here!
As parents and caregivers, we have all seen just how hard it is for toddlers to share with others. At this developmental age, their life is centered around their own perspectives but that doesn't mean they shouldn't begin to learn this important skill.
Read these children's books on sharing with your young kiddos to help you teach them how to share.
Read the full post, Children's Books About Sharing, here!
Social Emotional Books for Preschoolers
The preschool age is one of my favorite ages because they say and do the cutest things!
They are beginning to start friendships, becoming more aware of themselves and their emotions, as well as getting a little… mischievous.
How do we address these new skills and habits? Start with the list of preschool books about feelings below!
Friendships are an important part of a child's life. This is a list of books on making friends, to be a good friend, how to choose wise friends, and books about best friends.
Read the full post, Books About Friendship for Kids, here!
Awe tattling, we've all been there at one point but at some point, we need to learn the difference between tattling vs. telling/reporting. Tackle this social skill in lighthearted and fun ways with your child with the books below!
Read the full post, Books About Tattling, here!
Emotion Books for Kindergarteners
The social skills are vamping up for these kindergarteners! Learn social emotional skills from the book lists below to help them navigate through these changes and challenges.
Having a healthy self-esteem is important for children and adults of all ages. Start teaching your children to love themselves early with these inspiring books for self-esteem.
Read the full post, Children's Books About Self-Esteem, here!
This is one of the strong emotions that is sometimes difficult to navigate and deal with as parents and teachers. Try using the books about anger for kids below to teach important coping, calming, and emotional sorting skills.
Read the full post, Children's Books About Anger, here!
Believe it or not, a growth mindset is a concept that I didn't become aware of until I was in college learning to become a teacher! But this emotional skill is something that I wished I had learned from a very early age.
Help your children and students see life and their challenges with these fantastic growth mindset picture books.
Read the full post, Growth Mindset Books For Kids, here!
Best SEL Books for Elementary Students
These cute books are perfect for elementary students learning to take a step above the fundamental social emotional skills. These important social emotional skills with the book lists below.
Help your children see life through another's perspective and how to show others love with these books on compassion!
Read the full post, Books About Empathy For Kids, here!
Before we can be truly happy, the first thing we need to feel is gratitude for what we have now. Help your children develop a habit of gratitude with these cute books about being thankful.
Read the full post, Children's Books On Gratitude, here!
Honesty is a tricky lesson to teach. But with the help of good examples from stories, you can help your children visualize this concept in many beneficial ways.
Use these children's books about lying and honesty to help your child understand what honesty is and how to practice it.
Read the full post, Children's Books About Honesty, here!
SEL Books for Upper Elementary
Kids in upper elementary ages are ready to start going above and beyond with their social and emotional skills (if they've had practice with the skills above of course!). Now it's time to dive into more complex social emotional learning books that talk about perseverance, self-regulation, and respect.
Teach your children to keep going when things get hard with these fun stories about perseverance.
Read the full post, Children's Books About Perseverance, here!
Wondering why your child seems to have strong reactions to their emotions? Use these books on self discipline to teach your child strategies for self-regulation, self-control, and to navigate those big feelings.
Read the full post, Books About Self Discipline, here!
Respect is a big concept that seems to be misunderstood and has been overlooked by many people in the world today. Teach your child to respect themselves and others with these inspiring children's books on respect.
Read the full post, Books About Respect For Kids, here!
Conclusion: 147+ Social Emotional Learning Books To Build Emotional Intelligence
Social emotional learning is a crucial part of your child's development. By reading social emotional learning books from this list with your child, you can help them develop into a resilient, empathetic, and successful individual.
What's Next?
Have you ever considered homeschooling your children? Teach these social emotional learning skills at home with homeschooling!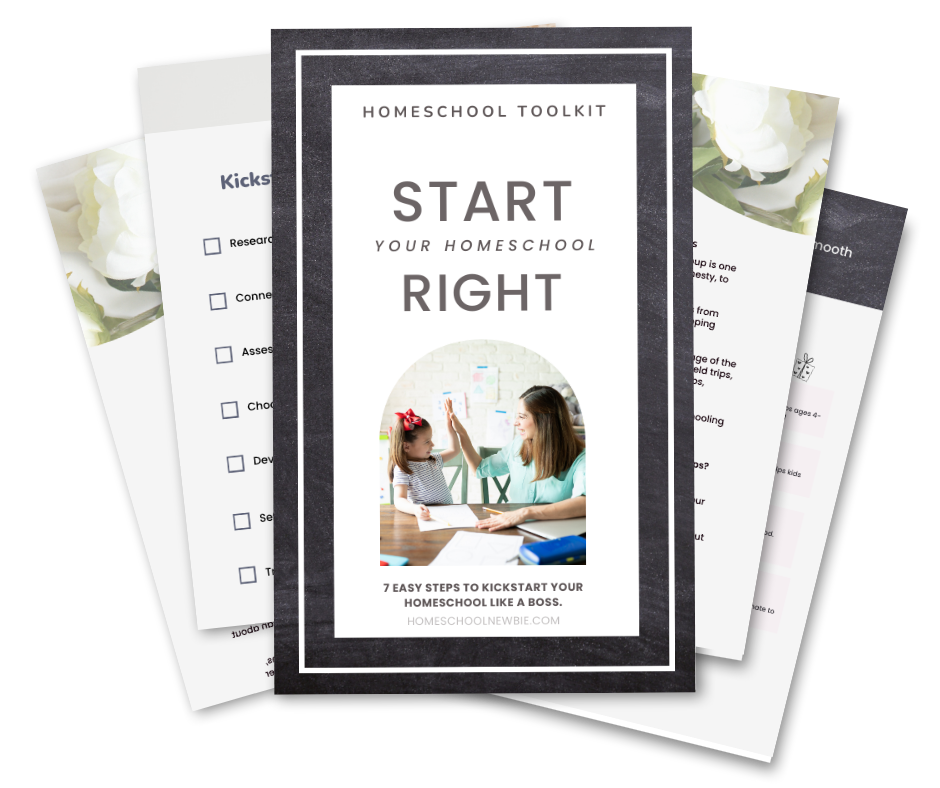 Grab my FREE Homeschool Kickstarter Toolkit to learn the 7 easy steps to start homeschooling.

Then snatch my FREE ultimate list of homeschooling supplies to help you get organized this year.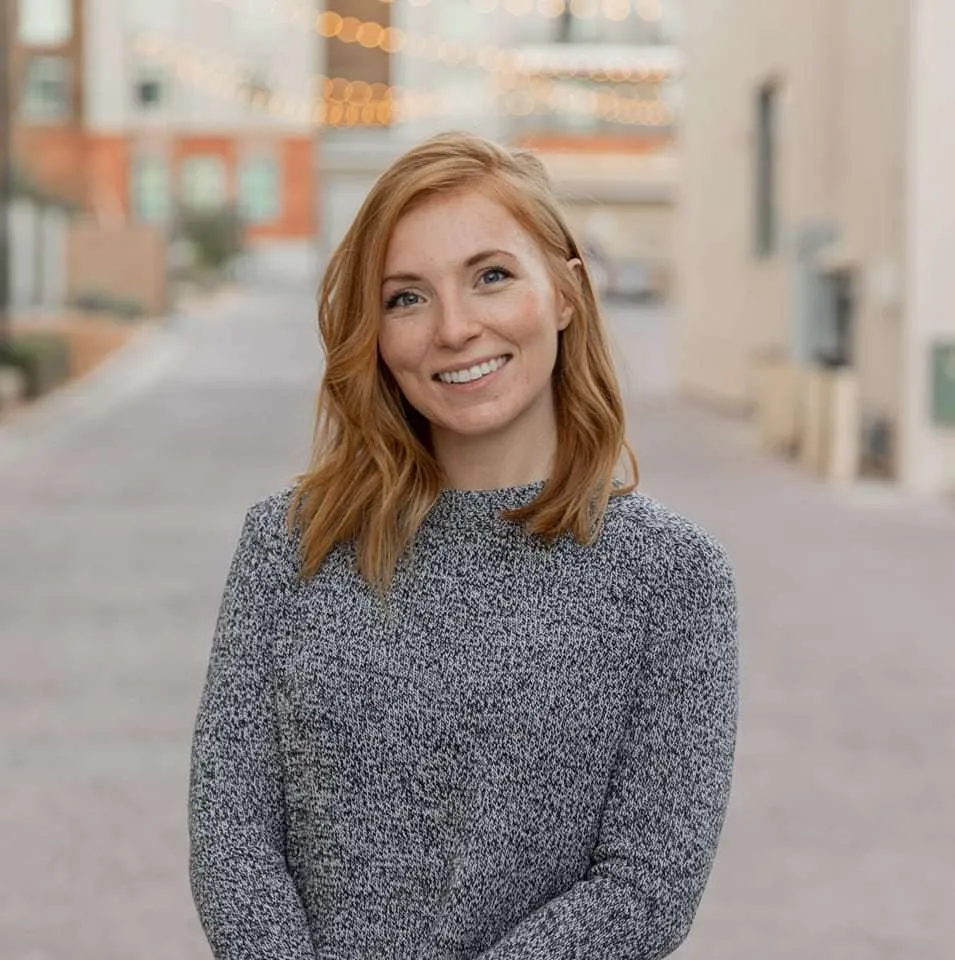 Hi, I'm Tori! I'm the founder of homeschoolnewbie.com. I'm a former elementary school teacher turned homeschool mama who has a passion for home education! I have 10+ years of experience working with children in all kinds of educational settings. As a new homeschooling parent, my mission is to navigate the world of homeschooling and share with you the best home education practices. If you want to learn more about me, check out my about page. See you there!