I share my firsthand experience with the Lucky Little Learners All Access membership. Together we'll explore everything from the navigation down to my favorite resources. With this honest review, you'll be able to determine if this membership is the right fit for you.
HomeschoolNewbie.com contains affiliate links and is a member of the Amazon Services LLC Associates Program. If you make a purchase using one of these links, I may receive compensation at no extra cost to you. This helps me to be able to keep writing content for you – Thank you! See my Disclosure Policy for more information.
If you want to skip straight through the details of this review and get right to the point, I've found the LLL All Access membership to be fantastic. But don't sign up until you've used the coupon code below!
Lucky Little Learners is running a sale for 10% off their annual membership. Use my affiliate CODE: TORI10 at checkout to save 10%!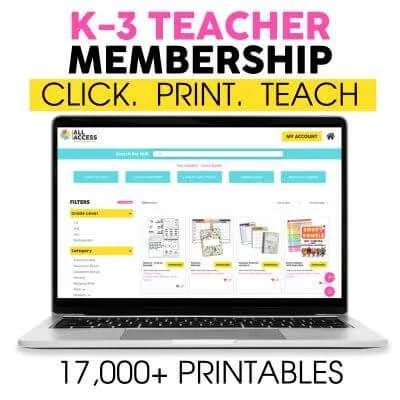 I recently decided to give the Lucky Little Learners All Access membership a try. As a former 3rd grade teacher and now homeschool mama, I'm always on the lookout for innovative teaching resources.
Join me as I reflect on my time exploring the membership, discover the pros and cons that I encounter, and address any questions or concerns you may have about the Lucky Little Learners All Access.
Let's dive in and uncover a few surprises as we discover what this subscription has inside.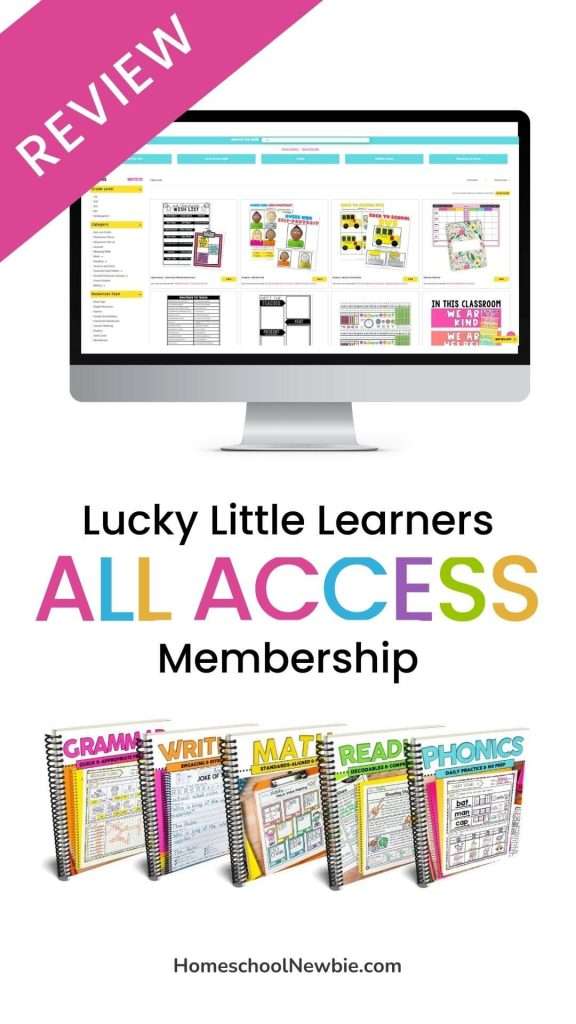 Table of Contents
What Is Lucky Little Learners All Access?
Before the membership, it all started with a Lucky Little Learners TPT (Teachers Pay Teachers) store that sold resources for first grade teachers and second grade teachers. Their library of resources has grown to over 17,000 teaching resources and counting.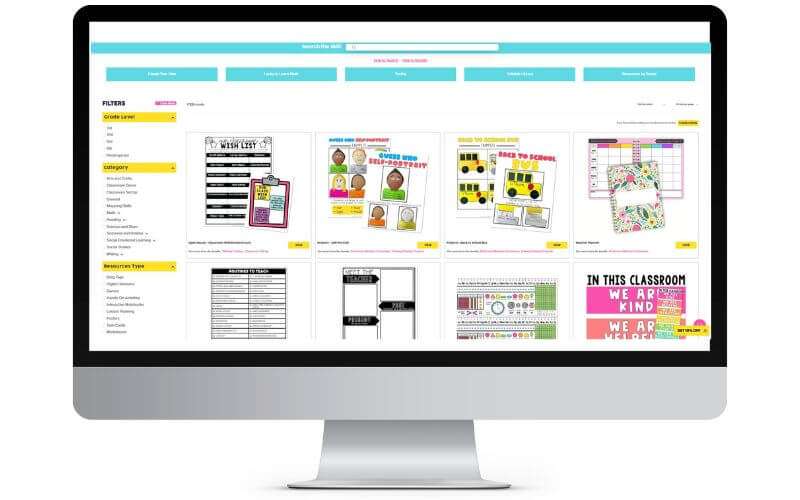 Recently, they've created an online little learners library where teachers and parents can sign up for a monthly or yearly membership where they can have access to all of the Lucky Little Learners resources. Within the membership, you have access to an unlimited amount of downloads for grades kindergarten through 3rd grade.
The site's organization ensures efficient lesson planning and differentiation for individual student needs. Teachers can create custom bundles tailored to their specific requirements and preferences.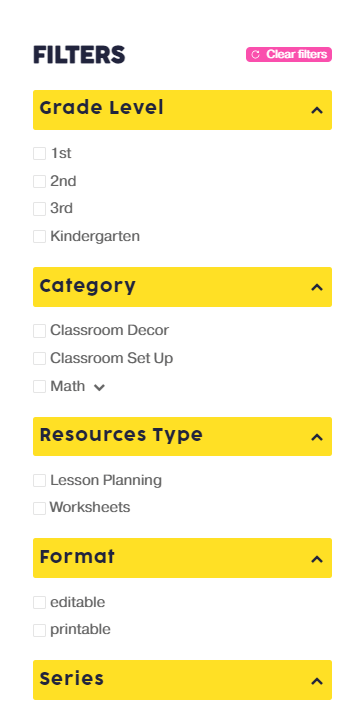 The membership not only adds new printable and digital classroom resources each week, they also have tools you can use to customize your learning experience even further.


Below is a picture of my preschool-aged son working on his crossword puzzle that we made together. We decided to make it with an animal theme using CVC words so that he could read each one on his own.
Here's what we did if you want to make your own version of this as well!
Title: Animals
Words: fox, cow, cat, dog, pig, bug, ant, ape, eel, bat, yak, owl, elk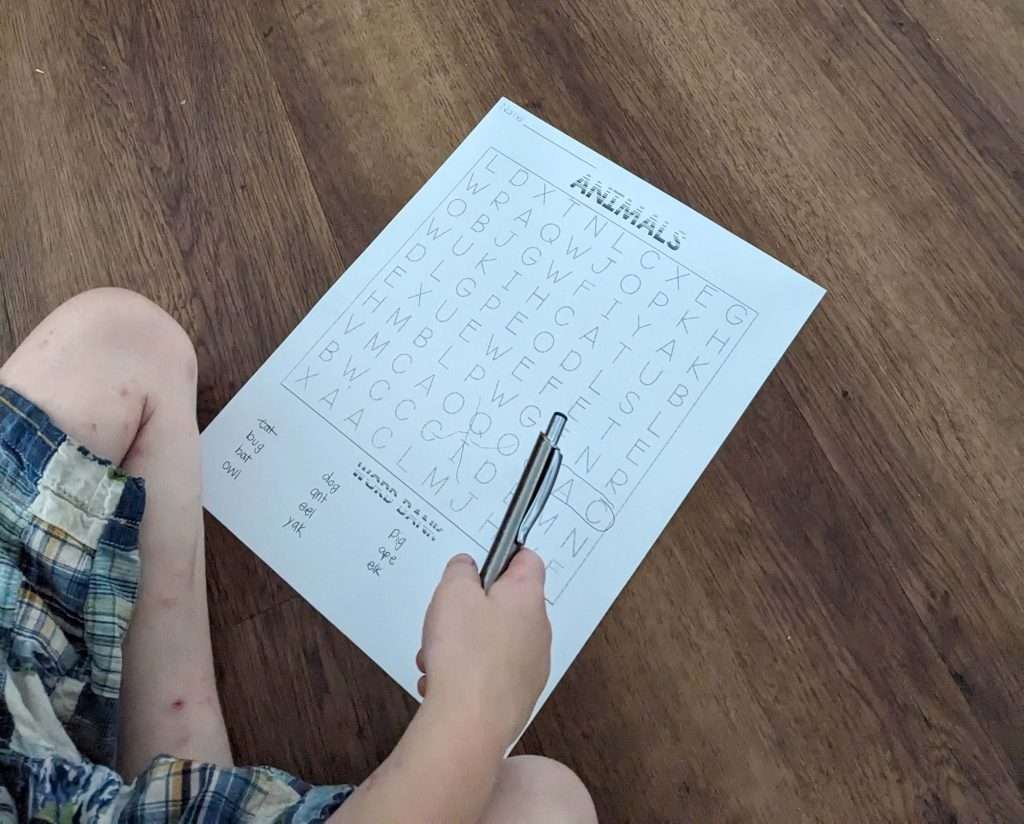 If you search in the library and can't find a specific resource, members can request custom products from Team Lucky Little Learners.
By joining Lucky Little Learners All Access, elementary school teachers and homeschool parents can enhance their teaching experiences, engage students with interactive resources, and save valuable time on preparing their classroom and homeschool supplies.
Who is it for?
The Lucky Little Learners All Access membership is primarily meant to help traditional school teachers who teach grades k-3 but the resources can easily be adapted for homeschooling families as well.
For traditional school teachers, this membership offers a treasure trove of engaging and comprehensive materials that align with curriculum standards. It provides access to an extensive range of options to meet diverse classroom needs.
Teachers can search and filter resources by skill, topic, grade level, and more, which makes it easy to find the exact materials you need for your lessons. Many teachers rave about how valuable this membership is for saving time on lesson planning and saving money on curriculum.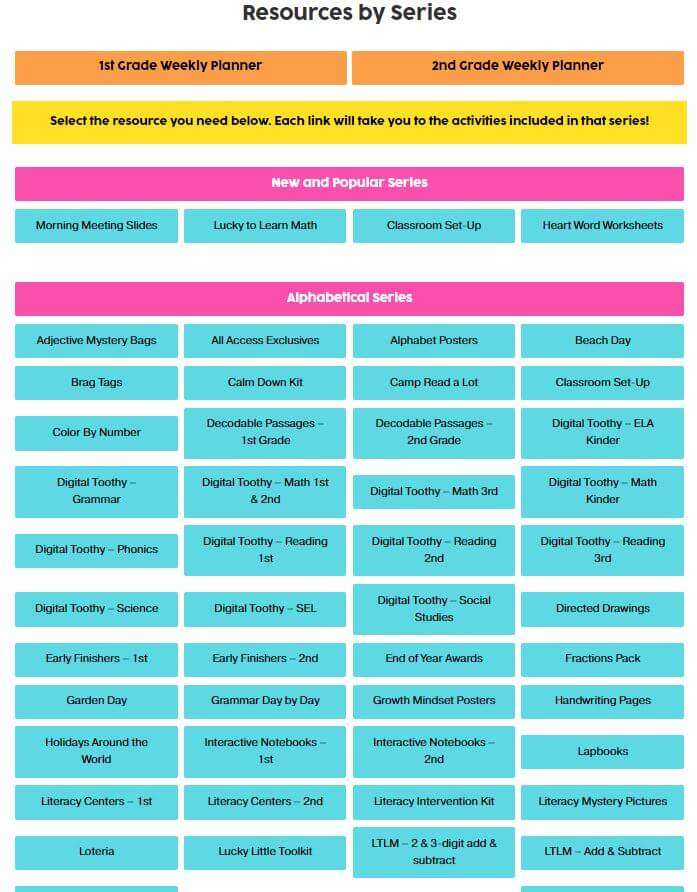 If you homeschool, the resources inside the Lucky Little Learners All Access can be used or adapted for a homeschool setting too. Parents can search for units, homeschool rewards, lesson plans, and interactive activities to save time when planning for homeschool.
Who is Lucky Little Learner All Access NOT for?
Lucky Little Learners All Access is not a good fit for parents and teachers who primarily work with older grade levels beyond 3rd grade. While there are a few resources that can be adapted for higher grades, the membership's main focus is on K-3 education.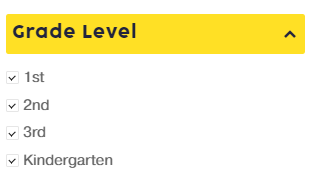 Therefore, if you do not anticipate utilizing the materials for younger students, it may not be necessary to invest in the full pass.
Additionally, it is worth noting that the membership has limited resources specifically designed for preschool students. It might be more beneficial to wait until your students reach kindergarten levels before considering this membership.
Pros Of All Access Lucky Little Learners
The support and customer service are top-notch. There is a lot of documentation and instructions on how to use the All Access library. There is a FAQ section that answers all troubleshooting questions, step-by-step how-to videos, and if you still have questions, you can chat with a representative.
Option to pick and choose individual resources. You can download any item individually by clicking the download button. Very simple and easy to find and download the exact lessons you need.
Create your own bundle PDF. You create your own Lucky Little Learners PDF bundle easily by clicking on the paperclip icons. Click on the large paperclip icon when you've selected all of the resources for your bundle and easily download from there.

Easy to access and download – the resources are easy to download and there are a lot of filtering options to find the materials you need. They have a search bar, category pages, and a filter bar that makes finding and downloading what you need easier.
Offers both digital and printable versions of many of the resources.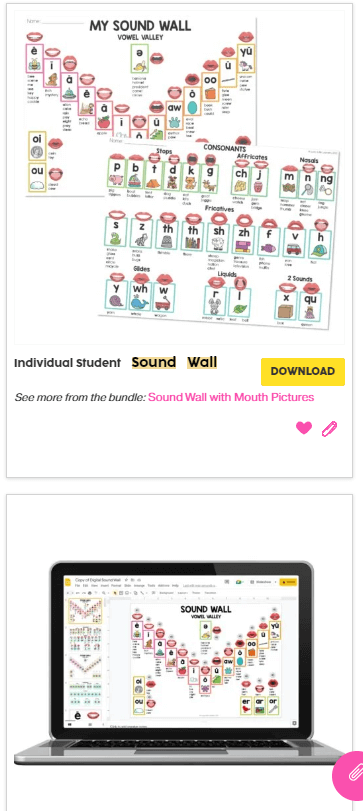 Many of the resources come in color or black and white. This gives you the option to print on colored paper or save on colored ink.
A variety of resources – not just lessons or worksheets. They have things for classroom management, interactive lessons, classroom decor, a teacher planner, classroom transformation activities
Editable library section – you can customize the resources in this section for your needs.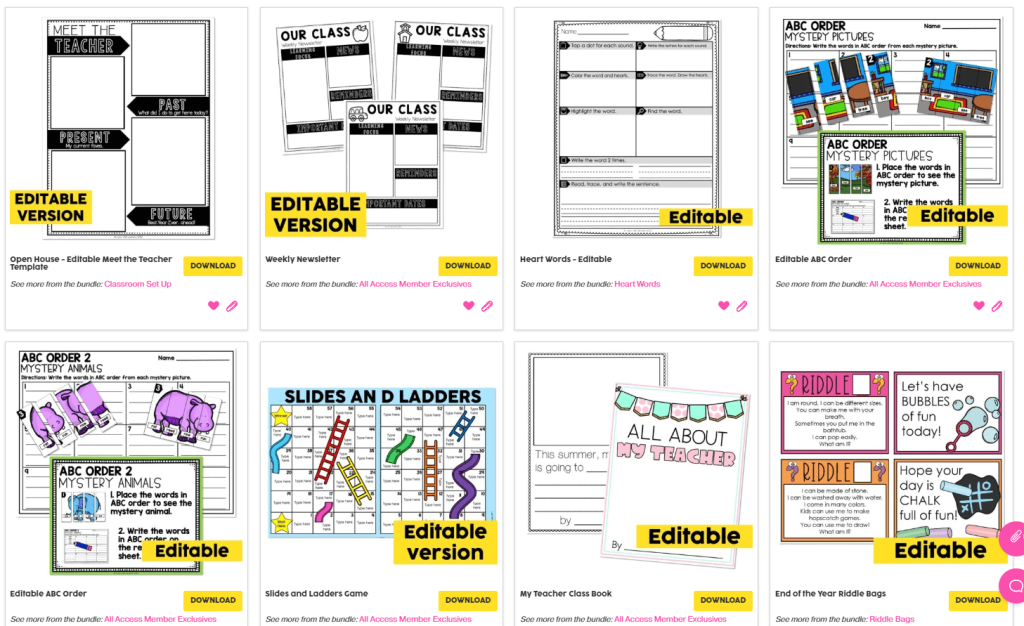 Additionally, the membership offers a "Create Your Own Tools" section, allowing you to personalize resources like word searches, crossword puzzles, spelling lists, and math facts for their classrooms.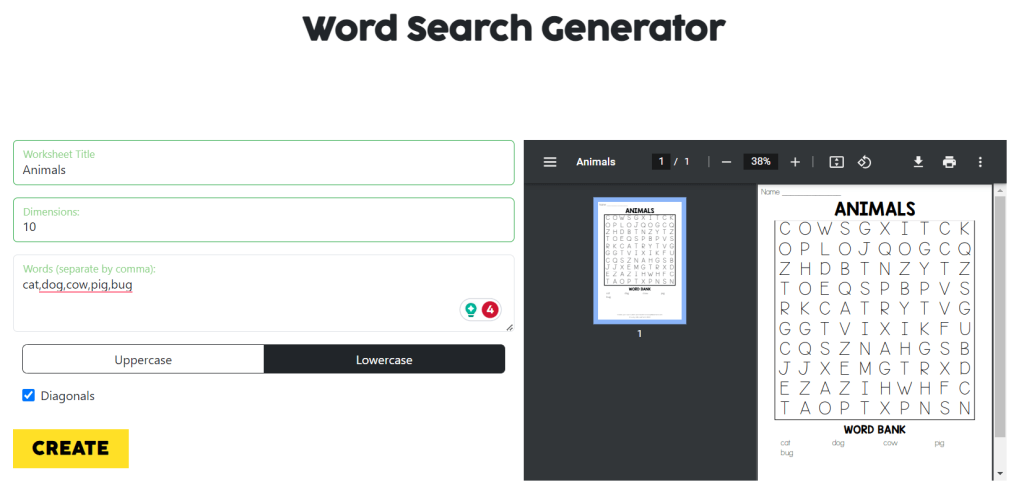 Cons Of All Access Lucky Little Learners
The amount of content available was a little overwhelming at first. But as I became familiar with the library and its search features, it became more intuitive.
Although they have a "create your own bundle" feature and a "Resources by Series" section, there isn't a quick option to download all the resources in an individual series at once. I would have liked to have a button that allowed you to download all of the resources in a bundle series in the same file.
I didn't know where to find the instructions to some of the resources – I had to look in the LLL blog to find out how to use some of the resources. Being new to the LLL resources, it would have been nice to see a description for how to use a whole series or a link to a related blog post to get more information.
Some of the digital links didn't work – The digital sound wall instruction video link didn't work for me.
The website is slow to load. I had to wait longer than I expected before the pages would load and for the resources to download.
It's not meant for older students or pre-k students. Although some of the resources can be used for any grade, the resources are designed for students and teachers in grades k-3. My son is in preschool and I was a little disappointed that there weren't resources at his level.
Resources Inside The Little Learners Library Worth Checking Out!
Lucky Little Learners has so many resources that teachers and homeschool parents can take advantage of. They have worksheets, games, digital lessons, unit studies, anchor charts, lesson plans, classroom decor, and so much more. Here are just some of the resources you'll find inside this library.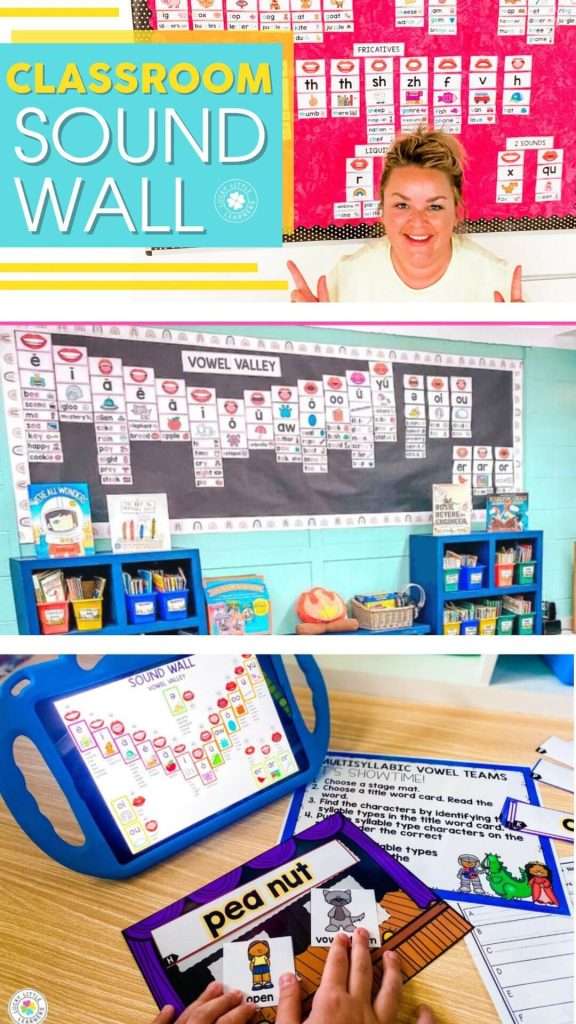 Photo: Lucky Little Learners
A sound wall is a phoneme-based organizational tool that assists students in spelling and reading words by grouping them according to their sounds. It replaces traditional word walls, focusing on spelling patterns and phonemes.
The sound wall with mouth pictures provides visual aids for proper articulation, helping students connect sounds with letters. It takes up minimal space on a wall or you can use the digital version to display on a projector or do lessons on a computer.
The sound wall enhances phonics instruction, empowering students to independently navigate spelling patterns and reinforcing their understanding of sounds and letters.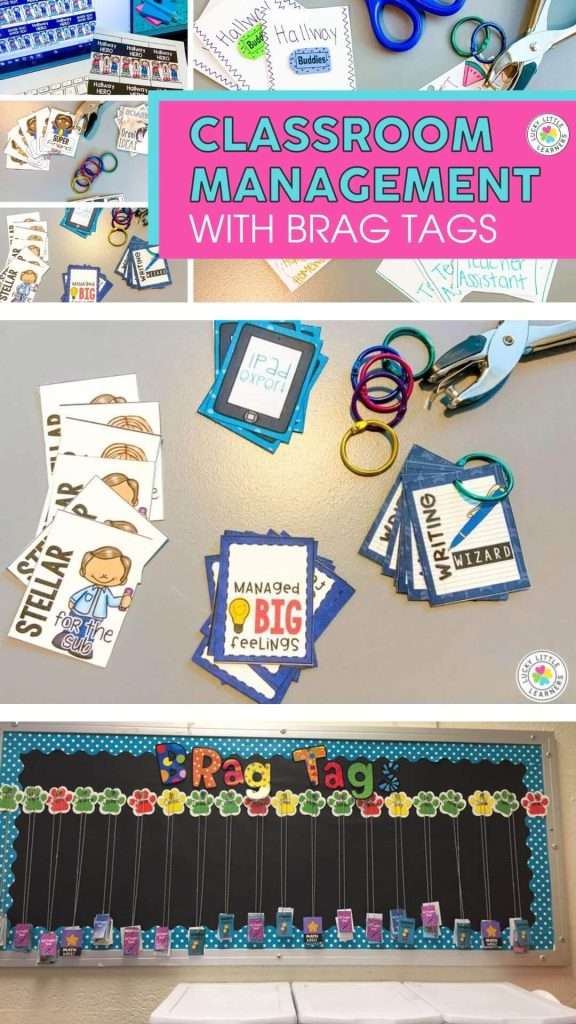 Photo: Lucky Little Learners
If you are looking for classroom or homeschool reward ideas, Brag tags are an easy way to incorporate positive reinforcement into learning and they serve as a visual reminder of your child's accomplishments.
Lucky Little Learners offers a wide range of brag tags in their membership, including character traits, growth mindset affirmations, lesson mastery, holiday themes, and MANY more. These tags can be stored using necklace chains, lanyards, rings, or other creative options.
Within the membership, you have access to all of the premade brag tags in addition to editable versions for you to customize for your exact needs.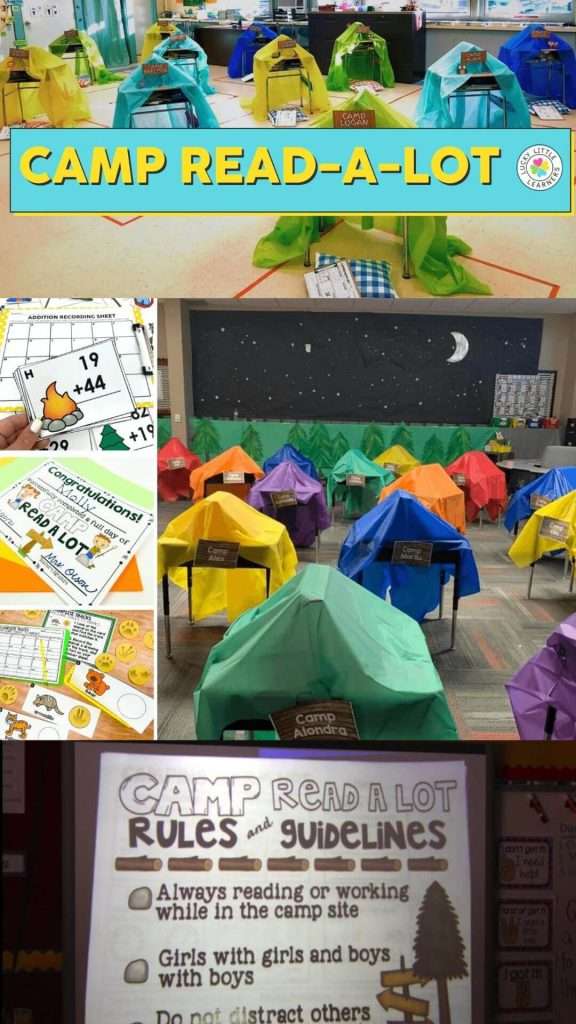 Photo: Lucky Little Learners
Lucky Little Learners Camp Read a Lot is a fun way to transform your classroom or homeschool into a camp-themed reading adventure.
The Camping in the Classroom pack can be found in the Lucky Little Learners All Access membership and has everything you need to set up this exciting activity with your kids.
The classroom is set up with different "campsites" aka tents or decorated desks. You can add to the camp atmosphere with flashlights and campfire videos.
The day starts with a Camp Read-a-Lot poster on the classroom door to create excitement. You can provide your kids with camping warm-up activities to get their brains warmed up for the day.
Students rotate through the campsites and complete various reading activities such as independent reading, QR code camping stories, task cards, and reading bookmarks. A book sign-up list helps students keep track of their reading progress.
You can also provide a snack break with mini s'mores trail mix or other camping-related food.
At the end of the day, your students receive certificates of completion and brag tags.
Camp Read-a-Lot has gained popularity among classrooms worldwide and is a memorable way to get your children excited about reading.
Photo: Lucky Little Learners
Toothy activities come in a variety of subjects, including math, reading/ELA, phonics, grammar, science, social studies, and social-emotional learning activities.
You can use it as a consistent learning activity that saves you time in preparation and eliminates the need for last-minute prep. Toothy cards include self-checking answers on the back, which allows your children to check their work independently.
The resource also provides different mats that can be customized to fit the season or holiday, keeping students interested and engaged.
Additionally, Toothy activities encourage collaboration and allow students to work together and share ideas, enhancing their learning experience.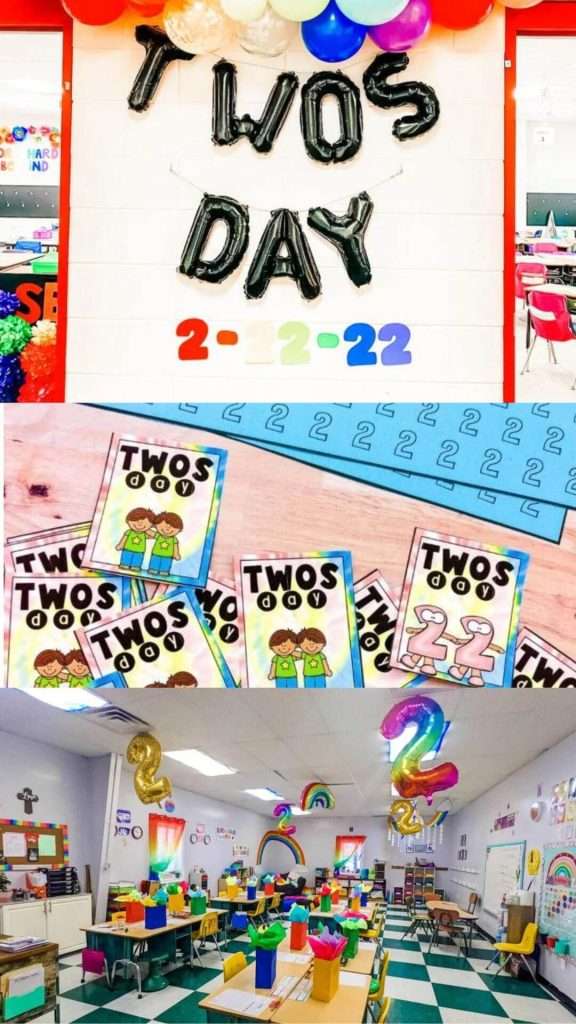 Photo: Lucky Little Learners
Two's Day is a special celebration for students that can be held on February 2nd or 22nd (2/2 or 2/22), particularly if it falls on a Tuesday, which is referred to as "Twos Day."
On this special day, you can transform your classroom to create a fun "two" themed atmosphere, such as hanging big 2s, setting up a store where everything costs 2 or 22 cents, or having students decorate large paper twos. Also try dressing up, student gifts, and read-aloud books related to the "two" theme.
Snack ideas for Two's Day include treats that come in pairs or are related to the number two, such as Twix bars, Twinkies, or pears.
To incorporate learning into the "two's" fun, the Lucky Little Learners All Access membership has ready-to-go learning printables specifically for this day. There are Lucky Little Learners math and language arts activities available, including compound word activities, math worksheets, partner games, and writing prompts.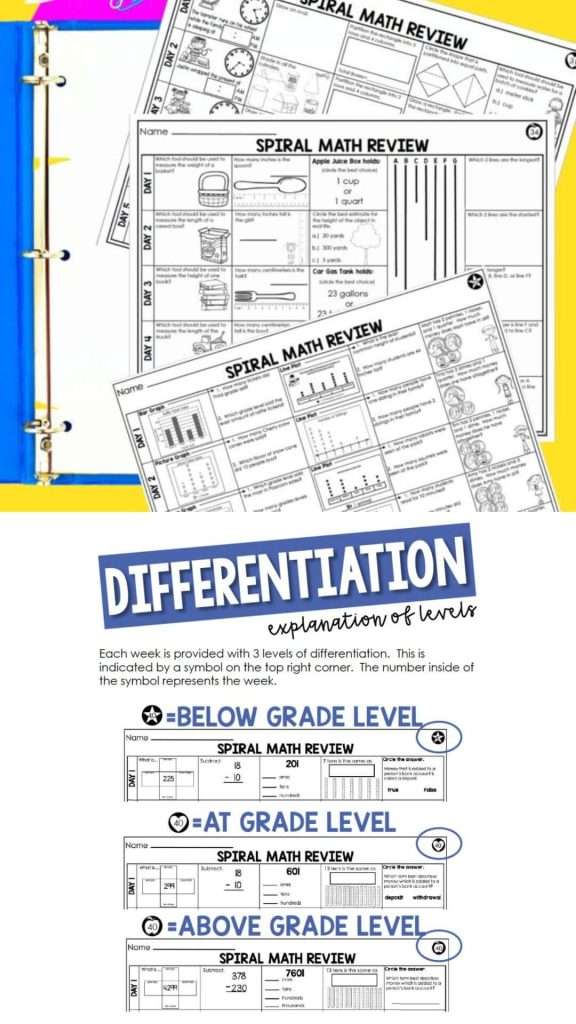 Photo: Lucky Little Learners
Spiral Math Review is a daily math review that keeps math concepts fresh in your child's mind.
The membership gives you access to over 40 weeks of differentiated Lucky Little Learners review sheets, with three levels of difficulty indicated by symbols. These resources cover all common core math standards and include TEKS-aligned sheets for teachers in Texas.
You can use these spiral reviews for morning work, homework, math warm-ups, and math centers, promoting the essential practice of math concepts for improved understanding and retention.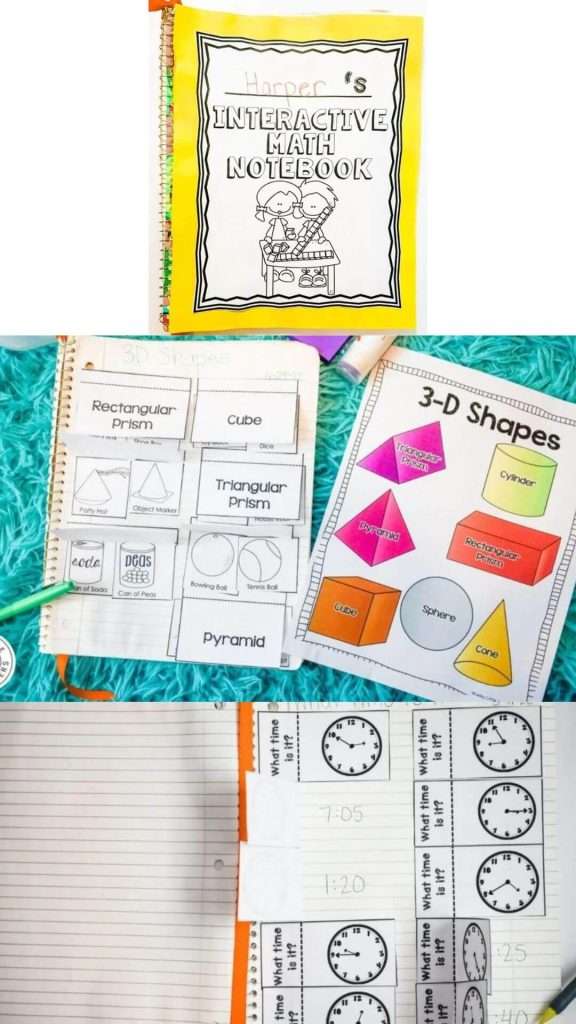 Photo: Lucky Little Learners
The Lucky Little Learners interactive notebooks are available for 1st and 2nd grade math. You can use the interactive notebook as a review and as a portfolio to reflect on the lessons your students have learned.
Your students can cut, glue, match, color, create wheels, pockets, and more engaging projects inside a notebook to practice math concepts. Because of its hands-on features, these notebooks increase your student engagement, provide a way to track learning progress, serve as multisensory learning tools, promote student ownership, and peer learning.
I cannot even begin to list all of the fun and engaging resources inside this membership.
Remember? There are over 17,000 resources! You can just about name what you need and you'll find it inside.
Just a few more examples…
Calm Down Kit
Classroom Set-Up
Alphabet Posters
Beach Day
Restaurant Day
Garden Day
Directed Drawings
Grammar Day by Day
Growth Mindset Posters
Handwriting Pages
Holidays Around the World
Fractions Pack
Garden Day
Literacy Centers – 1st
Literacy Centers – 2nd
Literacy Intervention Kit
Literacy Mystery Pictures
Money Messages
Morning Meeting Slides
Pen Pal Pack
Reading Buddies
Phonics Poems
Spelling Activities
Sticky Math
Winter Holiday Party
Many many more…
Check out what else they have included in the Lucky Little Learners All Access membership here.
Here are some Lucky Little Learners All Access reviews from some teachers who've joined the All Access community. There are literally thousands of people inside this membership saying similar things.
P.S. To balance out the perspective on this membership, I tried very hard to find some reviews of people who didn't like the all-access pass. I couldn't find ANY reviews that didn't like their experience. Seriously.
Photo: Lucky Little Learners
That depends on your needs!
If you are planning on hand-picking or supplementing your lessons for the year, then YES – definitely worth it! This resource is especially helpful if you are struggling to choose a homeschool curriculum. With over 17,000 resources, this library will have just about everything you need to make your year successful.
If you already have a curriculum that comes with worksheets, classroom management tools, lesson plans, and basically everything you need for the year, then probably not.
However, the all-access pass is a great way to supplement your current curriculum to make it more engaging for your students.
FAQ
Can I cancel at any time?
Yes, you can cancel anytime. You'll be able to access your membership for the rest of the billing period.
Is There a Lucky Little Learners All Access Coupon Code?
Yes! They are currently offering a 10% discount for the yearly membership. Use my CODE: TORI10 at checkout to save 10%!
How Does Lucky Little Learners All Access work?
Lucky Little Learners All Access is a membership site that includes all of their current and future resources. The Lucky Little Learners library regularly adds digital and printable resources that you have unlimited access to download at your convenience.  You have the option to pay monthly or save with the yearly plan.
Are downloads really unlimited?
Yes, the downloads are unlimited for one user. You need to purchase multiple licenses for more than one classroom or teacher. 
Is there a scope and sequence?
Yes, LLL has a scope and sequence on the welcome page of the membership area for 1st and 2nd grade. The scope and sequence are also linked for quick access to specific resources for you to easily download. 
Can I differentiate these printables?
Yes, you can differentiate the printables inside the membership. Many of the resources inside the resource library can be customized or are available at various skill levels.
Can I share my subscription with other teachers or colleagues?
No, you cannot share your subscription with other teachers or colleagues. You need to buy additional licenses for other teachers, parents, or colleagues who want to use the membership. However, LLL offers discounts for additional licenses. 
Is it worth it if you've purchased LLL resources on Teachers Pay Teachers?
Yes, the membership is still worth it even if you've purchased Lucky Little Learners resources on Teachers Pay Teachers. The reason is you have access to all of LLL resources, and customization tools for creating new resources. There are exclusive resources that aren't available on TPT, you can request new products, as well as LLL releases new resources in the membership every week. So even if you have purchased LLL products, there is much more that you can take advantage of inside the membership.
Do they offer refunds?
Because of the nature of digital downloads, LLL doesn't offer refunds. However, you are free to cancel your membership anytime.
Is there a lucky little learners free trial?
At this time, there is not a Lucky Little Learners free trial available. But the library is available for anyone to browse to see what's inside. You'll have to sign up to download, however.
Hopefully, this review gives you a better idea of what this membership has to offer for you. If you are teaching children between the ages of k-3 and looking for resources to help save you time, this program is for you.
I have enjoyed looking through the resources inside the Lucky Little Learners library and I'm excited to continue to discover how I can use them with my son at home.

Learn more about what's inside this membership for you and your children here! And don't forget to save 10% with this code! CODE: TORI10
Want more like this? Here are the posts mentioned in the article above: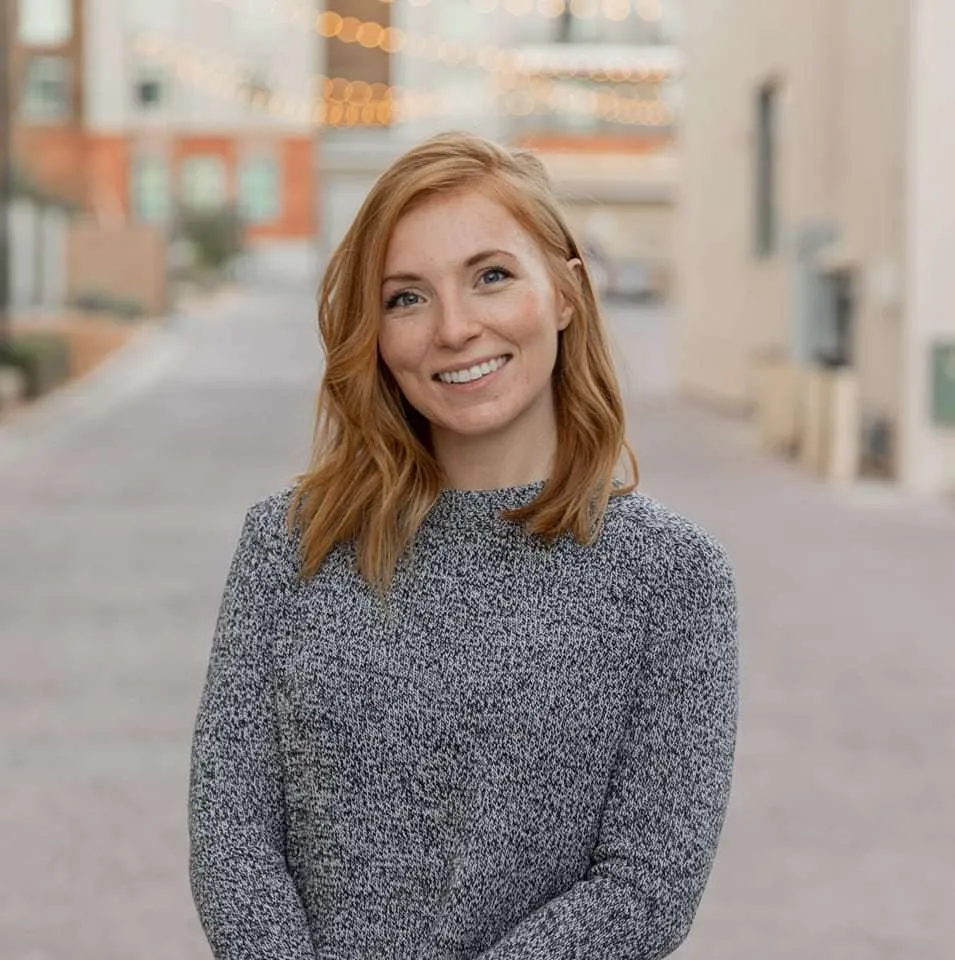 Hi, I'm Tori! I'm the founder of homeschoolnewbie.com. I'm a former elementary school teacher turned homeschool mama who has a passion for home education! I have 10+ years of experience working with children in all kinds of educational settings. As a new homeschooling parent, my mission is to navigate the world of homeschooling and share with you the best home education practices. If you want to learn more about me, check out my about page. See you there!