These days, it seems hard to find real-life Hooked on Phonics reviews by parents!
As a parent and teacher, I'm stoked to share with you my experience with the Hooked on Phonics Learn and Read app! Throughout this article, I'll be sharing my top takeaways from trying the Hooked on Phonics app with my preschooler.
If you'd like, you can download the app while you are reading my review so you can follow along with me. Psst… they are having a special right now where you can get your first month for only $1!
Read on to learn what this app has to offer and if I'd recommend it for your children at home.
What is The Hooked On Phonics App?
The Hooked on Phonics App is among the best phonics apps for kindergarten or preschool out there. It's full of age-appropriate activities that are designed to teach your children the basics of phonics through fun.
It also helps them to develop their reading skills by providing material through songs, stories, and a variety of matching, dragging, and listening games.
The activities are easily accessible and can be tailored to your child's individual learning needs.
We are talking about the Hooked on Phonics Learn and Read app today but the Hooked on Spelling and Math programs are also included in the $1 first month special.
Once you're signed up, you can immediately access their learning apps by downloading The Hooked on Phonics apps on your phone or tablet.
A few days later, you'll receive a physical practice pack in your snail mail where your child can write and practice the correlating skills they are learning from the app.
What We Liked
The app was easy to use and to navigate
Variety of matching and recognition games, songs, & books
The graphics were adorable and fun
Your child can play independently
Guilt-free screen time
It offered a variety of exposure to letters and sounds
The app offered repetition
Affordable payment options
Includes a physical practice pack that is shipped to you
A great resource to supplement your main reading instruction
What We Didn't Like
The games were predictable
The app makes it easy to "guess"
Not a lot of read-aloud/speaking opportunities
Read more about our pros and cons below.
How Does Hooked On Phonics Work?
Let's walk through it together.
The layout of the game is intuitive and easy to navigate.
When you enter the app, you have the choice between the "Pre-reader" and "Learn to Read" sections.
You can choose to enter the lesson area or to navigate through the app and its activities freely.
The free-to-explore section of the app lets your child view a variety of songs, books, and games. They can also click on the gift icon to view their unlocked in-game rewards.
If you choose to enter the main lesson section, there are 12 levels in the Pre-Reader section and 30 levels in the Learn to Read section. You can choose what level you want to start with.
Once you choose a level, there are 3 lessons to complete. Each lesson has its own set of activities that are unlocked as your child completes them. The activities follow a pattern as seen below.
Pre-Reader
The pre-reader section focuses mostly on recognizing the letters and their sounds. This section contributes to why some parents say the Hooked on Phonics app is among the best apps to teach letters.
Pre-Reader – Levels 1-12
Letter intro song
Letter recognition – Drag the missing letter to make a word
Letter recognition – Match lowercase letters
* When you revisit a letter that your child has already completed, the app encourages them to review it.
Learn to Read
Here is where Hooked on Phonics for older students comes into play.
Learn to read focuses more on word families, sight words, and other fundamental skills for reading. Understandably, the difficulty of the material progresses further into the levels.
Learn To Read – Levels 1-30
First exposure to words or letters
Explore word families
Slide a letter to make a word
Listening matching game
A book that includes a read-aloud option
As you progress through the activities, your child can earn small in-game rewards to help motivate them.
Our Experience With The Hooked On Phonics Learn and Read App
Downloading the app was fairly easy but it's not compatible with EVERY device.
I first downloaded the app onto my phone with no problem. Then, I thought it would be more convenient for me to have my son play with his own device so I could use my phone.
So I charged up the old tablet!
However, when I went to look for the Hooked on Phonics app on Google Play, it wasn't available. Unfortunately, our tablet was too much of a dinosaur to be compatible with the Hooked on Phonics app.
So back to playing on my phone!
**I'm sure your devices won't have any problems with downloading this app. We are just hanging onto our little grandpa tablet until it kicks the bucket.
Control Over App Exploration.
We had the opportunity to choose between the explore section or the sequenced lessons in the app.
The unlocked section freed my son to roam through the activities as he wished. The sequenced lessons section seemed to have more lessons and activities. Even within the sequenced section, we had the freedom to explore different levels.
This flexible feature was nice for my son because his reading level is past the Pre-Reader level. Having the freedom to roam the app seemed to help him find activities that were interesting to him. It was also nice and easy for us to find activities at his level when exploring
How Engaging Was the App for Us?
For my preschooler in particular, we'd say the Hooked on Phonics app is a 4 out of 5 for engagement. It was full of books/read-alouds, matching games, listening games, songs, and in-game rewards.
First Day 🤩
My son was very excited to play the app the first day that we tried it. The first day, he wanted to play so long that I had to tell him that his time was up.
Second Day 🤗
On the second day, he wanted to play again for a good amount of time too.
Third Day 😐
By the third day, the games didn't seem enticing enough for him to request to play the game over other games on my phone or the TV.
Unlike the first two days, I'd often have to redirect him to it after a while of playing.
However, once I got him started in the app, it kept his attention for about 15 minutes or so. It may have been an off day for him.
Final Feeling 😊
The next time he tried it, he seemed to be more familiar with the features of the app which made it more enjoyable for him to use. He began to anticipate the patterns of the games and the read-aloud feature within the books.
I'm glad that we didn't give up on the app after the third day because he came around and enjoyed learning with it again.
Pros and Cons of the Hooked On Phonics App
Pros – What We Liked:
The app was easy to use and navigate. The levels and lessons progressed naturally. It was easy to find lessons or activities that we were interested in.
There were a variety of matching and recognition games available to choose from. The games were formatted similarly which became predictable. Most games had him drag, find, or match the letter to make a word. The graphics and characters for these games switched enough to make the games seem like fresh activities.
The graphics and songs were adorable and fun. The scenes and characters were vibrant and animated cleverly. Sometimes they'd surprise you in subtle ways. (ex: a rock with a letter on it turned out to actually be a snail!)
Independent learning. I appreciated that I didn't need to help him use the app while he was playing. My hands were free to work or cook dinner off to the side while he was learning.
Guilt-free screen time. I felt good about the time he was spending playing the games on the app because I knew he was practicing important reading skills.
It offered a variety of exposure to letters and sounds. My son was able to see it, hear it, and sometimes he said the sounds/words out loud on his own. He also got to experience the material while reading stories and playing matching games.
The app offered repetition of the material which helps to solidify concepts.
Affordable payment options. The app is available in payment subscriptions by month, six months, or one year. Many parents say that the larger subscriptions are well worth the investment because of the discounted prices. Check out the latest prices here. Hooked on Phonics also offers a $1 trial to access the app for 1 month! This is the program we tried for this review – worth every penny. If you'd like to get your first month for $1 too, click here!
A great resource to supplement your main reading instruction. I wouldn't recommend that you use this app as the only exposure your child has to learn to read but it is a great resource to reinforce concepts taught. It gives them a fun way to explore and review without the pressure of a traditional learning structure.
Cons – What We Didn't Like
The games were repetitive. For my son, there was a day or two when his enthusiasm for the games wore thin. I suspect that it was because a lot of the activities were variations of the same matching game. The images, characters, and setting changed within the games but at the end of the day, it was still a matching game. If the app switched up the types of games, it would have helped. However, I will say that the predictability and consistency of the games may help some kids feel more comfortable with using the app.
The app makes it easy to "guess". In some cases, my son was "swipe/guess happy" when answering the questions instead of taking the time to read the words like I knew he could. The game made it easy for him to guess instead of actually taking the time to read. Over time, he learned to take more time when answering the questions but often goes back to guessing when he becomes impatient.
Not a lot of read-aloud/speaking opportunities. The app didn't encourage or directly prompt my son to say sounds or words aloud. I feel like learning to read aloud is an essential part of reading which the app did not take advantage of.
FAQ
Is the hooked on phonics app worth it?
Short answer, yes! Long answer, It definitely depends on the needs of your child. I don't recommend the Hooked On Phonics App as your child's only exposure to learning to read but it is an excellent and fun supplement to reinforcing their lessons. 
The value that you get for the money spent is definitely worth looking into. You can try the Hooked on Phonics app for $1 the first month.
Is hooked on phonics good for struggling readers?
Struggling readers need extra exposure to reading opportunities to gain confidence in their abilities and comprehension. Getting creative in making learning fun for your child is important to encourage your child.
The Hooked on Phonics app engages children in learning through games, songs, and read-alouds. If you need a new angle to help your struggling reader, this app is a good place to look. If you're looking for additional support for specific reading levels or reading skills, their full curriculum choices found here can help your struggling child further.
How much does hooked on phonics cost after the first month?
Final Thoughts
The Hooked on Phonics app was a good supplement to my preschooler's main reading program. Overall, we had a good experience with it. My son enjoyed using this app in short bursts of time.
It was user-friendly and had a variety of activities to choose from. The fun songs, games, and playful graphics were a good way to keep learning fun.
Our big takeaway from this experience for us is to use this app as a supplemental resource at the end of our main reading lesson as a fun way to solidify and review sounds, letters, and words.
Well, don't just take my word for it, try it yourself for $1!
What's Next?
If you enjoyed this Hooked on Phonics App review of our experience, you'll LOVE discovering the Top 5 Reading Programs You Must Try.
Inside this list, I have included the reading program that my son used to learn to read when he was only 3 years old! See you there!
Also, get my free Homeschool Kickstarter Toolkit if you are considering homeschooling your child and wondering how to get started.
The Homeschool Kickstarter Toolkit gives you the 7 easy steps you need to take to start your homeschool with confidence. +Plus it also includes my favorite tools for making homeschooling easier! Download your copy of this amazing toolkit!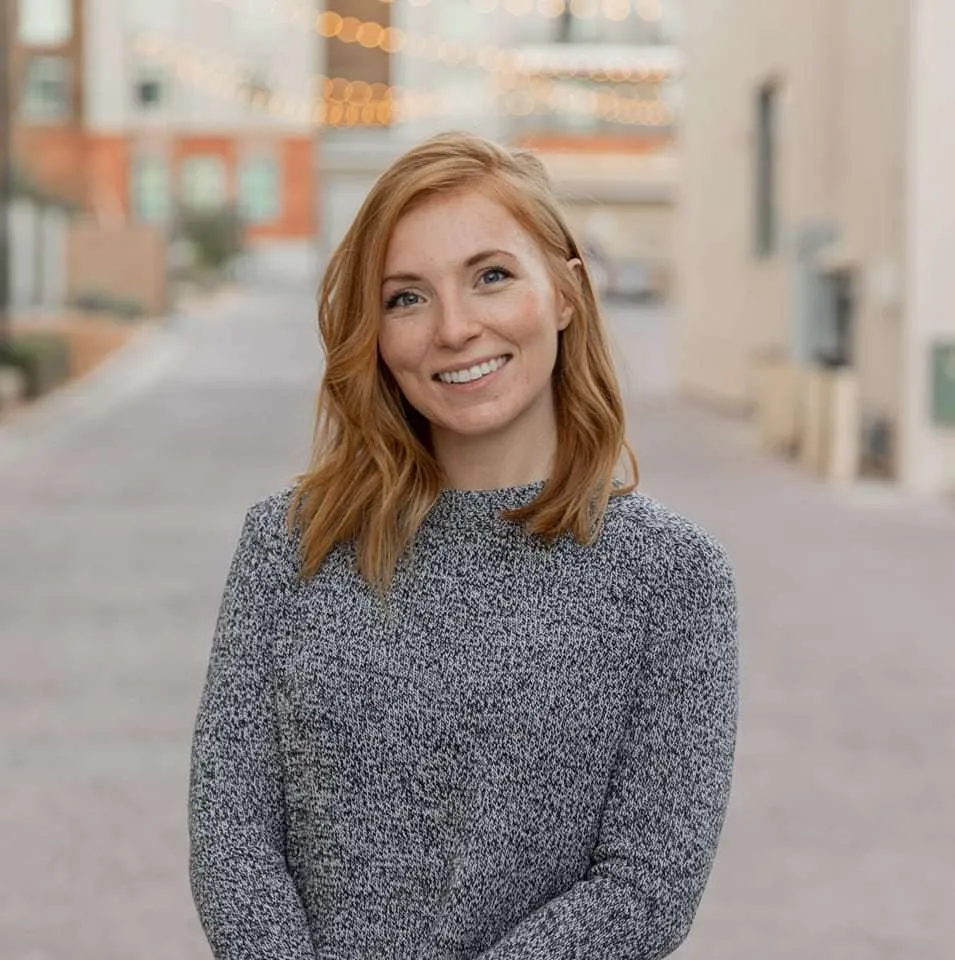 Hi, I'm Tori! I'm the founder of homeschoolnewbie.com. I'm a former elementary school teacher turned homeschool mama who has a passion for home education! I have 10+ years of experience working with children in all kinds of educational settings. As a new homeschooling parent, my mission is to navigate the world of homeschooling and share with you the best home education practices. If you want to learn more about me, check out my about page. See you there!