Spoiler:
Here's where You can find all of the top Reading Programs
Choosing the best reading programs for kindergarten can be both an exciting and daunting task.
On one hand, it provides an opportunity for parents to customize their child's education and ensure that their individual needs are met.
On the other hand, it can be overwhelming to evaluate the numerous options available and determine which one is the best fit for your family.
In this blog post, I will review the pros and cons of some of the best programs to teach reading, so that you can make an informed decision about which one best suits your needs.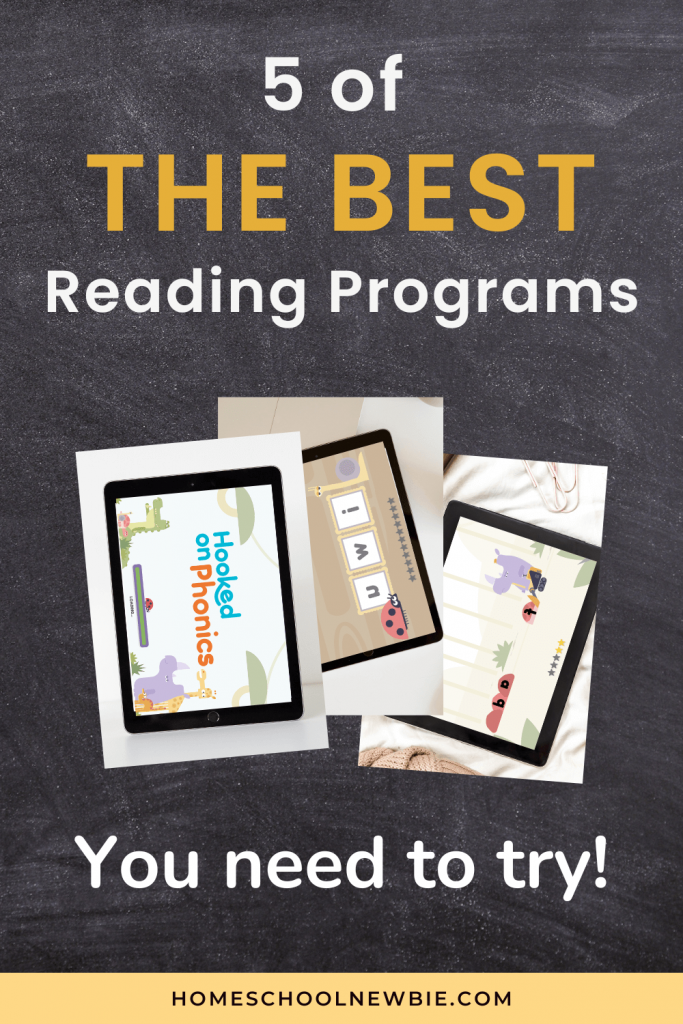 Hooked on Phonics App
In my full review of the Hooked on Phonics app, you can see my preschooler and I explore the app together in our own homeschool kindergarten reading experience. We share what we liked and didn't like so you can get an insider's view of the program.
The Hooked on Phonics app is among the top online reading programs out there. This app is designed to provide children with a comprehensive and enjoyable approach to learning to read that can help them reach their potential. With its engaging activities, catchy songs, and stimulating games, kids of all ages can enjoy learning to read with Hooked on Phonics. 
This app is packed with features that can help your child learn at their own pace and develop their reading skills. From interactive stories to personalized lessons, Hooked on Phonics has everything your child needs to get a head start on reading. With Hooked on Phonics, your child will be well on their way to becoming a confident reader! 
If you are considering trying the Hooked on Phonics app out, there is a special going on right now. Get your first month of Hooked on Phonics for just $1!
Homer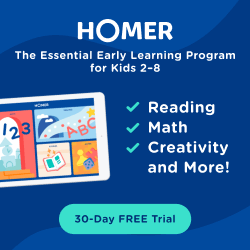 Homer, the online reading program, is changing the way kids learn to read. With Homer, kids can immerse themselves in stories and activities that help them build their literacy skills. The program encourages children to become more engaged with their reading by providing them with an interactive platform that allows them to explore books and stories.
The program also allows kids to customize their learning experience by allowing them to choose the books they want to read and the activities they want to explore. With Homer, reading isn't just about facts and figures – it's a fun and engaging experience that helps kids develop fundamental skills that will last a lifetime. Start exploring Homer with your kiddos with their free trial here!
Literacy Planet
Literacy Planet is a unique and interactive reading program that helps children of all ages develop their reading skills with ease. With its engaging and interactive exercises, tailored to each child's reading level and interests, Literacy Planet is an excellent choice for any parent wanting to foster a love of reading in their child. Not only does Literacy Planet make reading fun, but it also helps kids develop their reading comprehension, vocabulary, grammar, and writing skills.
Literacy Planet also has comprehensive reading assessments and quizzes that can help you track your progress. Plus, it provides a library of over 10,000 books with stories and activities, perfect for any level of reader. With its numerous educational activities, games, and rewards, Literacy Planet is an ideal choice for any parent looking to give their child the best possible reading experience. Try Literacy Planet for free!
All About Learning Press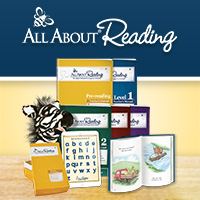 With its award-winning curriculum, multisensory approach, and engaging activities and games, All About Learning Press makes it easy to teach even struggling readers how to read and write with confidence. This reading program includes everything from phonics and spelling to reading fluency and comprehension-building activities, so that your child can have a comprehensive reading experience. The program also offers detailed instructions and assessments to help parents track their child's progress. They have excellent choices for pre-readers such as preschoolers and kindergarteners but they also have top reading programs for elementary-age students as well. Plus, it's designed to be fun, which makes it an ideal way to get your kids excited and interested in reading.
Check out their Pre-reading program for preschool and Kindergarteners!
Teach Your Child To Read In 100 Easy Lessons
By breaking the process down into 100 manageable lessons, Teach Your Child to Read in 100 Easy Lessons makes the seemingly daunting task of teaching your child to read easier and more enjoyable. This comprehensive guidebook provides a step-by-step approach to teaching your child how to read.
The book takes the guesswork out of teaching your child to read with scripts written right into each lesson to help guide you as your child progresses. I have found this book to be among the best phonics programs for kindergarten available. It has a clever and effective approach to teaching phonics which helps reduce the confusion of sight words and other difficult English rules. With Teach Your Child to Read in 100 Easy Lessons, you'll have your little one reading in no time! Its low price and high reputation make it an easy choice for many parents. Click here to find Teach Your Child To Read in 100 Easy Lessons on Amazon.
Recap: here are all the Best reading programs we talked about today!
What's Next?
Now that you've been introduced to some of the best kindergarten reading curriculum, be sure to grab your free Homeschool Kickstarter Toolkit where you'll discover the 7 easy steps to starting your homeschool on the right foot.
Starting your homeschool doesn't have to be overwhelming.
Follow these 7 easy steps inside the Homeschool Kickstarter Toolkit to start your homeschool with confidence!
Click here to get access to the Homeschool Kickstarter Toolkit for free!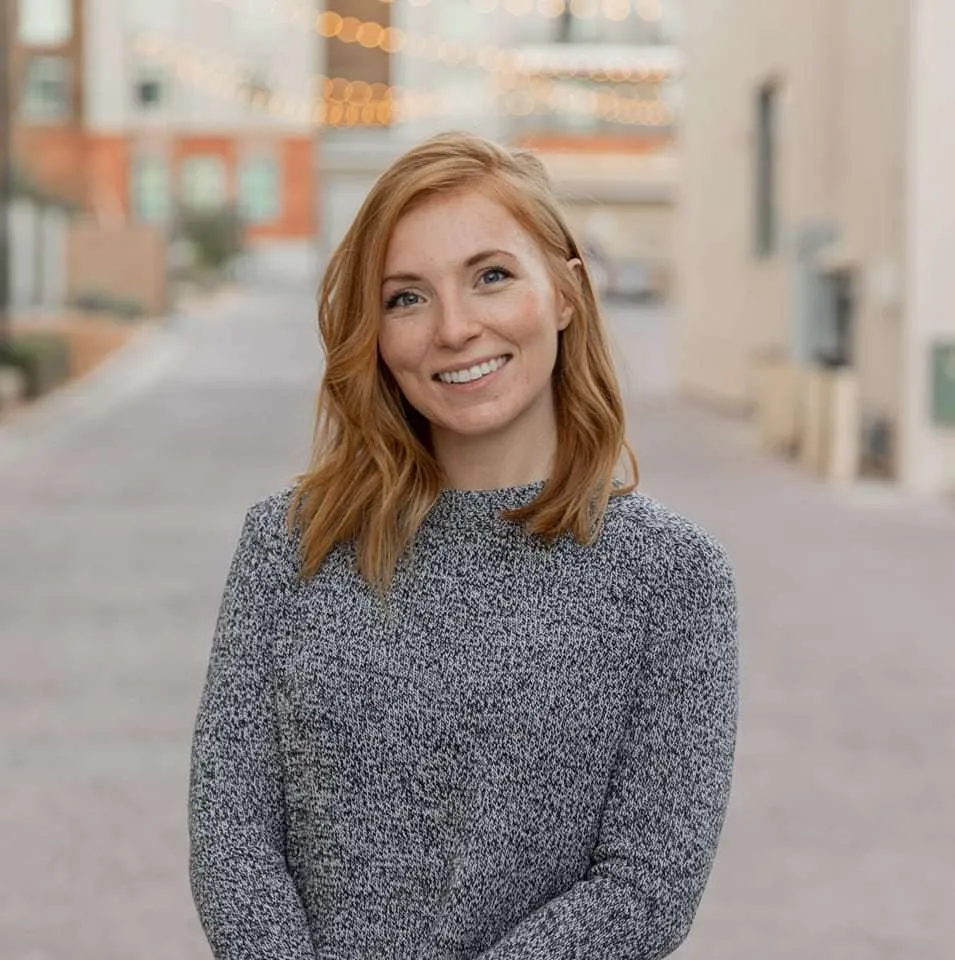 Hi, I'm Tori! I'm the founder of homeschoolnewbie.com. I'm a former elementary school teacher turned homeschool mama who has a passion for home education! I have 10+ years of experience working with children in all kinds of educational settings. As a new homeschooling parent, my mission is to navigate the world of homeschooling and share with you the best home education practices. If you want to learn more about me, check out my about page. See you there!