Get on track to choosing the right homeschool curriculum for your children by taking these first, easy steps.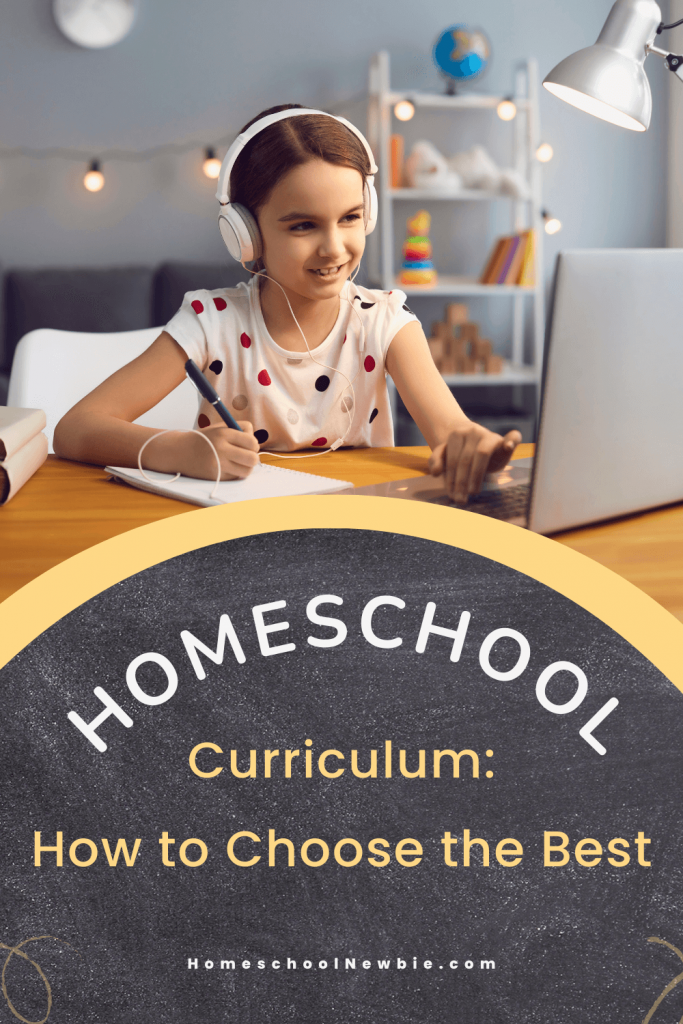 There are so many options available, making it difficult to know where to begin. Fortunately, there are a few tips that can help you narrow down your choices and find the perfect homeschool curriculum for your family.
Check Your State Requirements
Each state will have different requirements so this step is important to make sure the curriculum you choose is accommodating the state where you are located.
Understanding these requirements will help you find curriculum possibilities that include the necessary lesson material and subjects you will be required to cover. Find your state's homeschool requirements here.
Set Your Own Goals
Keeping the reasons why you decided to homeschool in mind while searching can be useful to choose a curriculum that complements your goals.
Setting your own goals for the homeschool year can help you sort through the numerous curriculum options and opinions and stay focused on what is important to you.
Find a Homeschool Support Group
Find homeschool support or co-op groups on homeschool Facebook groups in your local area or HSLDA.org, or home-school.com.
Asking the parents in homeschooling support groups about the curriculums they like/don't like can give you ideas for where to start your search.
Keep in mind that what works for other homeschool families may not work for yours so make sure to do your own research before making a choice.
Change Your Mindset About Homeschool Curriculum
Learn to let go of old mindsets and habits of traditional education that are keeping you from teaching your kids in ways that best fit your family's needs.
This article, 7 Easy Steps to Successfully Transition to Homeschooling, talks about how to take a time to unlearn pesky public school mind-blocks that are holding you back.
A curriculum is a tool, not the rule.
Be in tune with what your kiddos need and use the curriculum as your guide. You don't need to follow the curriculum exactly if it doesn't fit perfectly with your family style or routine. Picking and choosing what you like from the curriculum can give you a richer experience.
You don't have to complete all the worksheets, all the problems on the page, or even all the lessons from the book. Mastery of skills is more important than fully "completing" the curriculum from cover to cover.
Don't Get Married To Your Curriculum.
Many parents find that they change curriculum often (especially within the first year of homeschooling!).
Don't buy your curriculum too far in advance. Chances are, by the time it comes to using it, your needs or the needs of your children will have changed. What will work for one of your kids won't always work for another.
Many parents even change up their curriculum mid-year –and that's okay! If it isn't working, try another one!
Focus On The Needs Of Your Kids.
It's tempting to stick to a curriculum choice when you've spent a lot of time, energy, and money on it. You may fall prey to getting attached to the investment of the curriculum instead of being sensitive to your children's learning needs.
For many parents, this causes them to even quit homeschooling altogether because they were using a curriculum system that turned out to be the wrong one for their family.
Focusing on your child and being willing to adapt or change the curriculum to their needs will benefit everyone in the long run.
Curriculum Doesn't Have To Be Expensive.
Remember that there are cheaper or even free curriculum alternatives that you can choose from.
You can find excellent free programs and supplemental resources online. Try going to the library and check out curriculums, shopping at thrift stores, or borrowing curricula from other homeschool friends and parents.
Explore Different Approaches To Teaching
Teaching styles are simply the way you present the educational material to your students. Understanding teaching styles that you jive with will help you narrow down your curriculum options.
Be aware that your teaching style may change or you may even pick and choose strategies that you like from several different teaching styles.
Become Familiar with Different Learning styles
Learning styles are the way that a child consumes learning material.
One size doesn't fit all. Some kids thrive on hands-on or interest-based learning, while others need the safety and consistency of a more structured learning environment.
The way to deliver learning material to your child will be something to consider as well. Your child may prefer to learn on the computer, a live tutor, as a group, or from a textbook.
Keeping your child's learning style(s) in mind as you find a curriculum will make your homeschool year much more enjoyable and effective.
As you consider your child's learning styles be sure not to restrict them to one or two. Offering a variety of ways for your child to learn is important for your child to prepare them to be flexible, life-long learners.
Try Curriculum Samples
Before you press that tempting purchase button, request samples of several curricula that you're thinking of buying.
Many publishers offer samples of their curriculum for parents and their kids to try at home before making their decision.
You may start by choosing a handful of favorite curriculum options for reading. Read about our favorite reading curriculums to try here!
Or even try a unique curriculum that you may have not considered before such as an herbal curriculum to teach your children self-care and the importance of health.
If All Else Fails, Make Your Own Curriculum
Some people may not even need an official curriculum to follow. Look up the teaching requirements for your student's learning levels then create your own activities and lessons.
Creating your own curriculum from scratch is a big task and may lead to early burnout if you're not careful. If you need ideas of content to cover, take a peek at the table of contents of other curricula and use them as guides to tweak for your own lessons.
FAQ
Can I use video in my homeschool or do I need to teach it all myself?
Many parents are integrating multiple forms of learning into their homeschool instruction. Video curriculums, co-op groups, clubs, city programs, tutoring, and more are all great options to consider. Not only do these provide educational variety, they also allow children to learn from different sources, as well as allowing parents to take a break from teaching.
Additionally, some video-based classes provide socialization opportunities and can be great for fostering independence. With all of these options, homeschooling doesn't have to rely solely on parents for instruction.
How much does Homeschool Curriculum Cost?
The cost of homeschool curriculum depends on the type of curriculum and the method of delivery. Generally, the cost ranges from free to several hundred dollars per year.
In addition to the cost of the curriculum itself, there may be additional fees associated with purchasing books or materials, membership fees to access certain learning resources, or fees associated with online or virtual learning programs. Some homeschool families choose to purchase a complete curriculum package, while others create their own curriculum or mix and match materials from various sources.
Can I enroll my kids in online programs or virtual schools?
Yes, you can enroll your kids in online programs or virtual schools. Depending on where you live, there may be a variety of options available. You should research what programs are available in your area and investigate the curriculum, accreditation, and other factors to determine if the program is a good fit for your child.
Do my homeschool and curriculum need to be accredited?
No, your homeschool and curriculum do not need to be accredited. Each state has its own guidelines regarding homeschooling and what is required to be considered a valid homeschool program. Generally, accreditation is not a requirement for homeschools, although it may be beneficial in some cases.
What subjects do I need to teach for homeschooling? 
The specific subjects you teach in your homeschool will depend on your child's age, interests, educational needs, and your state's requirements. Generally speaking, the core subjects in a homeschool curriculum include math, English language arts, science, and social studies. Depending on your child's goals, you may also want to include foreign languages, art, music, and physical education.
Can I homeschool my kids even if I don't feel comfortable teaching some subjects?
Yes, you can still homeschool your children even if you don't feel comfortable teaching certain subjects. There are many resources available to homeschooling parents, such as online classes, tutors, and homeschooling cooperatives, that can help fill in any gaps in your knowledge. You can also enlist the help of other family members or friends who may have more expertise in certain topics.
What's Next?
There are so many options out there that you can choose from –and you are not even bound by those choices! If you are super ambitious, you can even make up your own curriculum too.
Choosing a curriculum is a big choice. Learn to trust yourself, quit worrying about what other people are thinking, and be gentle with yourself and your kids as you learn together.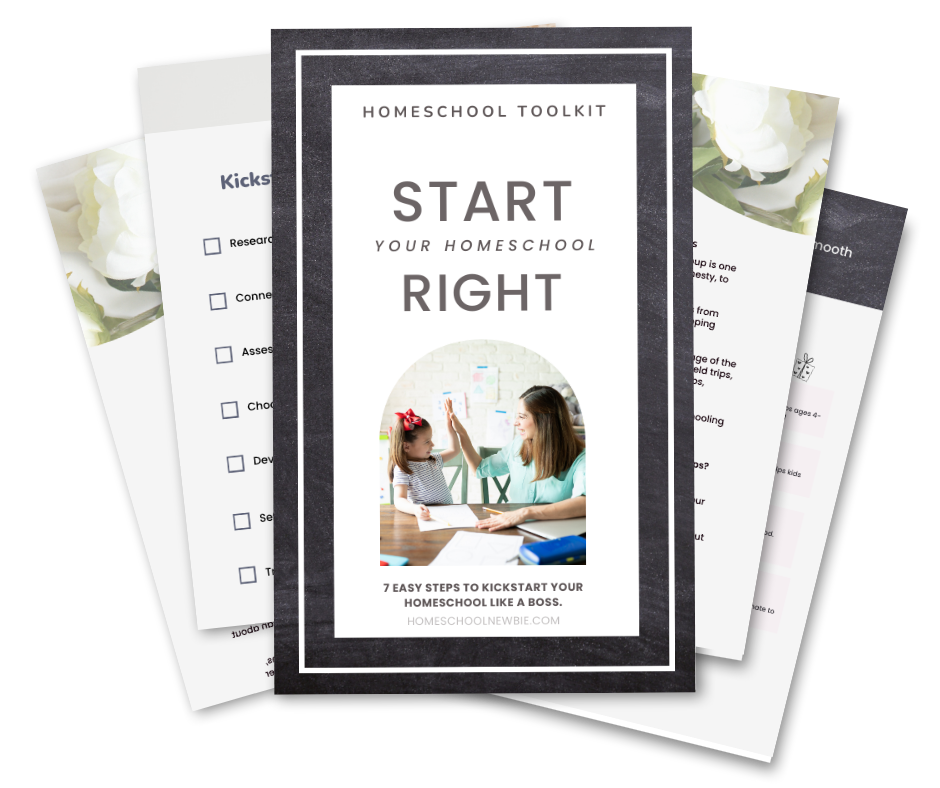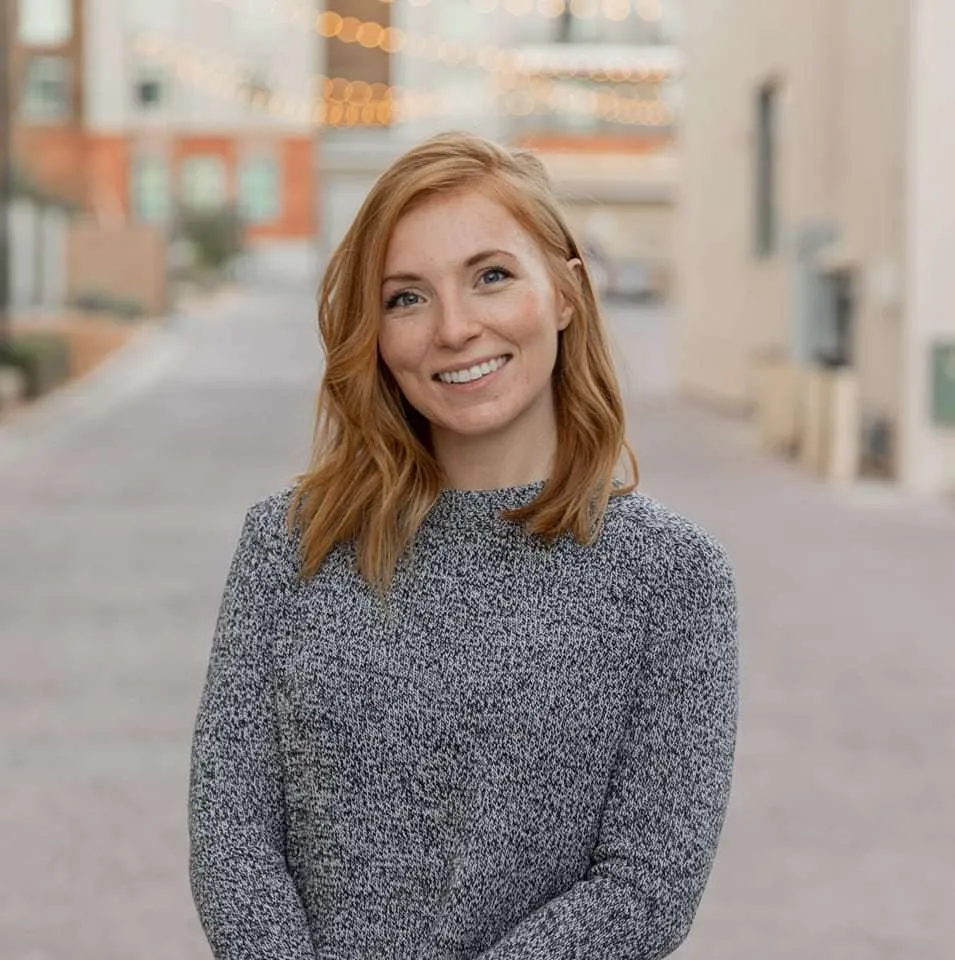 Hi, I'm Tori! I'm the founder of homeschoolnewbie.com. I'm a former elementary school teacher turned homeschool mama who has a passion for home education! I have 10+ years of experience working with children in all kinds of educational settings. As a new homeschooling parent, my mission is to navigate the world of homeschooling and share with you the best home education practices. If you want to learn more about me, check out my about page. See you there!