11 Books about friendship for kids to learn to make, keep, and resolve problems with their friends.
Hey there, fellow parents, teachers, and homeschoolers! As a former teacher turned homeschool mama, I am super excited to share with you my favorite books about friendship for kids.
These stories about friendship are not only fun to read, but they also teach important social emotional skills like being a good friend, looking out for friends, resolving problems, and learning to include new or different friends.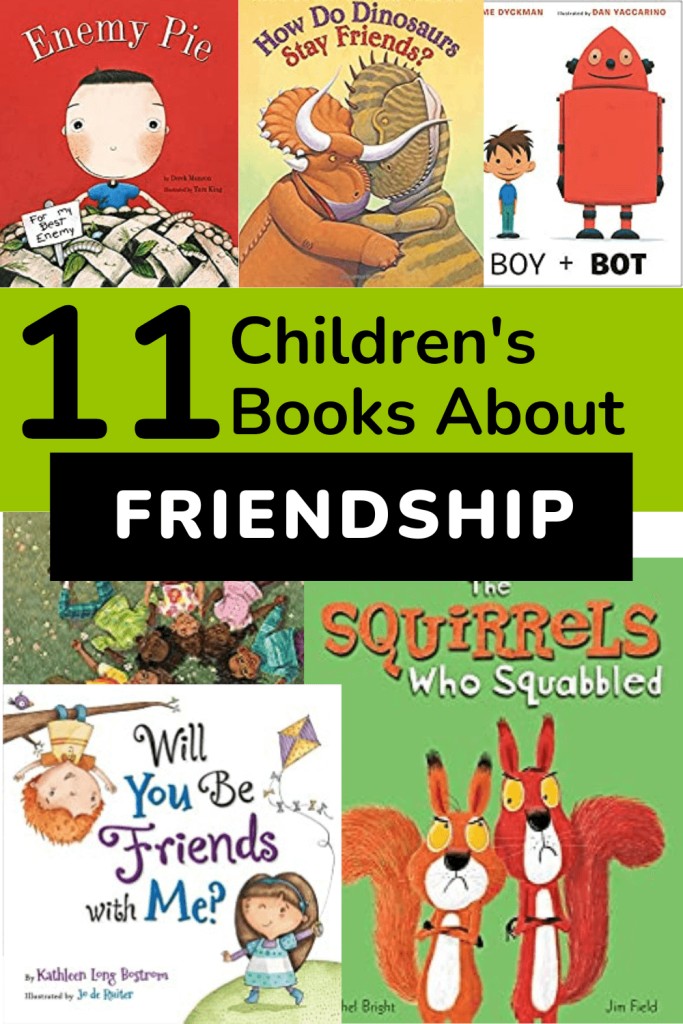 I've been reading these books about being a good friend to my preschool son, and he absolutely loves them! And the best part is, they're not just for preschoolers. They're perfect for kindergarteners, elementary aged kids, and even older kids who need a refresher on the importance of friendship.
So let's dive into the list of best books on making friends and discover some amazing books that will help our kids develop strong and healthy relationships with their friends!
As an Amazon Associate, I earn from qualifying purchases. Some of the links in this post are affiliate links, which means if you click on the link and make a purchase, I may earn a commission. This commission comes at no additional cost to you and is how I am able to create more amazing content for you. Thank you for your support!
Best Story On Friendship
Although I think you should read ALL of the fun friendship titles in this list, if you're only going to read one friendship book, I recommend starting with the book below.
The reason I think this is the best story on friendship from the list is because it talks about all the different ways to be a good friend. If you are in a pinch for time, you can teach your child about all the important friendship skills from this one book!
The A Friend Like You book celebrates the different types of friends children can have in their lives. It emphasizes that friends come in all shapes and sizes, and can be forever friends or new ones. The book lists all the different ways that kids can be good friends. It highlights important friendship skills for making and keeping strong and healthy relationships. The book showcases the adventures friends can have together, the comfort they can offer each other, and the different personalities that can make a friendship strong. It encourages children to appreciate and cherish the friends they have in their lives, as well as to be open to making new ones.
Books On Making Friends
Here are the best children's books about friendship that will help your little ones learn the importance of making friends, how to approach new friends, and how to develop lasting friendships.
"How to Grow a Friend" by Sara Gillingham is a delightful children's book that walks kids through how growing a friend is very similar to growing a flower. In the book, we learn important lessons about patience, nurturing, communication, and inclusion, which are all essential skills for building strong friendships. The book makes learning friendship easier with simple text and by relating friendship to something that young children can visualize and see.
Parents can use this story to teach their children about the importance of being patient and nurturing when making new friends. Just like a seed needs time and care to grow, friendships also take time and effort to develop. This book can also teach children the importance of communicating their feelings and being open to new experiences.
"Will You Be Friends with Me?" by Kathleen Long Bostrom is a story about a group of friends in school who each have their own unique interests and quirks. The story follows a diverse group of children who wake up at different times, have different food preferences, and enjoy different activities. Despite these differences, the children learn to appreciate and accept each other for who they are, and they become great friends.
The story shows that friendships can be formed with people who have different preferences and interests, and that diversity can enrich our lives and broaden our perspectives.
Preschool Books About Friendship
Though your preschooler is just beginning to develop friendships, it's never too early to teach your preschoolers about these important social skills! Through these simple and light hearted books, your preschoolers will begin to learn more about how to work together and the importance of being (and having) good friends.
"We're Better Together" by Eileen Spinelli is a book that shows young children the importance of friendship and working together. The book follows a group of young children who discover that things are more enjoyable and easier when they do them together. They find that cleaning up, doing crafts, playing instruments, and finding lost items are all more fun when they work together as a team.
The story encourages children to value their friendships and to realize that they can accomplish more when they work together with others. The book also teaches children about the importance of cooperation and collaboration, which are essential life skills.
With its vibrant illustrations and relatable characters, "We're Better Together" is a great tool for parents and educators who want to teach young children about the joys and benefits of friendship and working together. It shows children that they can rely on their friends to help them and that working together can make life more fun and enjoyable.
"Boy and Bot" by Amy Dyckman is a story about an unlikely friendship between a boy and a robot. When a boy goes for a walk in the woods, he stumbles upon a robot and becomes friends. After playing for a while in the woods, the robot's power is accidentally switched off. The boy takes the robot home and tries to take care of him, but he doesn't quite understand how robots work. Similarly, the robot tries to take care of the boy when the boy goes to sleep. The robot doesn't quite understand how humans work. Through the help of the robot's inventor, they learn to communicate and take care of each other the right way and become the best of friends.
Friendship Books for Kindergarten
At this age, you've probably noticed your kiddos are starting to encounter more opportunities to learn and practice social skills as they make new friends. These books cover a range of friend-making (and keeping) skills from including new friends to resolving conflicts with current friends. They are engaging, fun, and will help your kindergarteners lay the foundations they need to build important social and emotional skills that will serve them well throughout their lives.
"A Sick Day for Amos McGee" by Philip C. Stead is a charming children's book about friendship and compassion. The story follows the daily routine of Amos McGee, a kind and gentle zookeeper who enjoys spending time with his animal friends.
However, one day Amos wakes up feeling unwell and is unable to go to work. Worried about his animal friends at the zoo, they come to visit him at his home to cheer him up. Throughout the day, Amos' animal friends take turns caring for him and making him feel better. The elephant keeps him warm with a blanket, the tortoise plays chess with him, the penguin keeps him company and the others each help in their own unique way.
This book teaches children about the importance of being there for your friends when they need you and how small acts of kindness can make a big difference in someone's day. One day, you may end up needing help from your friends too!
"The Squirrels Who Squabbled" by Rachel Bright and Jim Field is a fun and colorful picture book about two squirrels, Cyril and Bruce, who both desperately want the last pinecone of the season. They argue and fight over the pinecone until it falls into the lake, and they realize that they have to work together to retrieve it. The squirrels learn to put aside their differences and share the pinecone with their new friends. This humorous story teaches children about the importance of cooperation, sharing, and making new friends.
Children's Books About Friendship Problems
Every now and then, every friendship encounters conflict. Help your kids learn how to resolve different problems within their friendship with these children's books about friendship problems. From learning how to share to resolving conflicts, these books will help kids navigate the ups and downs of friendship.
"Enemy Pie" by Derek Munson is a funny children's book about a boy who learns an important lesson about friendship. The story is about a young boy who is upset with a new kid in the neighborhood and asks his father for advice. His father suggests making "enemy pie" to get rid of the new kid, but there's a catch: the boy has to spend an entire day with his enemy before he can serve him the pie.
As the day goes on, the boy and his enemy end up having a lot of fun together and become good friends. The boy realizes that the new kid is not so bad after all.
The book teaches children the importance of giving others a chance, getting to know them, and discovering that they may not be so different after all. It also highlights the value of forgiveness and the power of friendship. "Enemy Pie" is a wonderful story that can be used to teach children important social and emotional skills that will help them build positive relationships with others.
"How Do Dinosaurs Stay Friends?" by Jane Yolen is a fun and engaging children's book that teaches important lessons about friendship and social skills. The book explores different scenarios in which dinosaurs may face conflicts or disagreements with their friends, such as not sharing toys or forgetting to say sorry. The book then shows how the dinosaurs work together to resolve these issues and maintain their friendships.
Through this playful and relatable story, children learn valuable social skills such as sharing, taking turns, and apologizing when they make a mistake. They also learn about the importance of listening, communicating, and understanding each other's feelings in order to maintain strong and healthy friendships.
True Short Story About Friendship & Animals
Explore heartwarming true short stories about friendship with unlikely animal pairs. These stories are not only entertaining but also serve as great examples of the deep bonds that can form between unexpected places.
"Can We Be Friends?" by Erica Sirotich is a nonfiction children's book that tells the uplifting stories of unlikely animal friendships. The book shares stories of real-life animal pairs, such as a gorilla and kitten, an elephant and a lamb, a dog and a cheetah, and a turtle and a hippo.
The book emphasizes the idea that friendship can form between anyone, regardless of their differences. It shows children that they can be friends with anyone, even if they may seem different or have different backgrounds, interests or personalities.
Through the animal stories in the book, parents can teach their children about empathy, respect, and acceptance of others who may be different from themselves. It helps children to understand that everyone has unique qualities and interests that make them special, and that it is important to embrace and celebrate these differences rather than focus on them as a barrier.
Books About Best Friends
Just about everyone can think of a best friend that they've had at one point in their life. However, the "best friends forever" title doesn't always come easily. Just like any relationship, you need to work hard and learn to take care of your best friend through thick and thin. Use these best friend titles to illustrate to your kids important lessons around caring for their besties.
"That's What Friends Are For" by Heather Tekavec is one of the cutest best friend books I've come across about the importance of supporting your friends in their time of need. This is a story about best friends, a goat and a pig. One day, the goat is on his way to the pig's house for dinner when he sees his friend crying through the window.
Worried about his friend's sadness, the goat tries to guess why his friend is so upset. For each of the goat's theories, he also thinks of ways he can help his friend feel better. When Goat goes over to his friend's house for dinner, however, he discovers that the real reason the pig was crying was because he had been slicing onions for dinner. Goat then offered to help the pig finish his dinner prep because "that is what friends are for"!
The book emphasizes the idea that true friendship means being there for each other, through good times and bad. It teaches children the importance of empathy, compassion, and supporting each other through difficult moments. The story also highlights the joy that comes from helping others, and the satisfaction that comes from being a good friend.
In "Best Friends," written by Margery Cuyler, a girl and her best friend, Pete, do everything together. They play together, eat together, and even sleep next to each other. However, when a new friend moves in, Pete is hesitant to play with too. Eventually, the girl learns that she can have more than one friend by introducing her new friend to her best friend. They all learn that they can all play together and be friends at the same time. The book teaches children the importance of being open to new friendships and not being afraid to share their existing friends with others.
Conclusion: 11 Heartwarming Books About Friendship for Kids
My son and I really enjoyed reading aloud these books on making friends together and I hope that you will enjoy them as well with your kiddos! I know that these books will be helpful resources as you teach their children about the importance of friendship.
These books are not only great for homeschoolers but also for teachers and parents looking for inspiration to help their children learn about being a good friend, resolving conflicts, and including others.
Happy reading!
What's Next?
Keep learning important social emotional skills with us as we explore more books together! Check out these other lists of books that teach all about social skills, life lessons, and promote emotional strength.
Read Next: 15 Must-Read Books about Kindness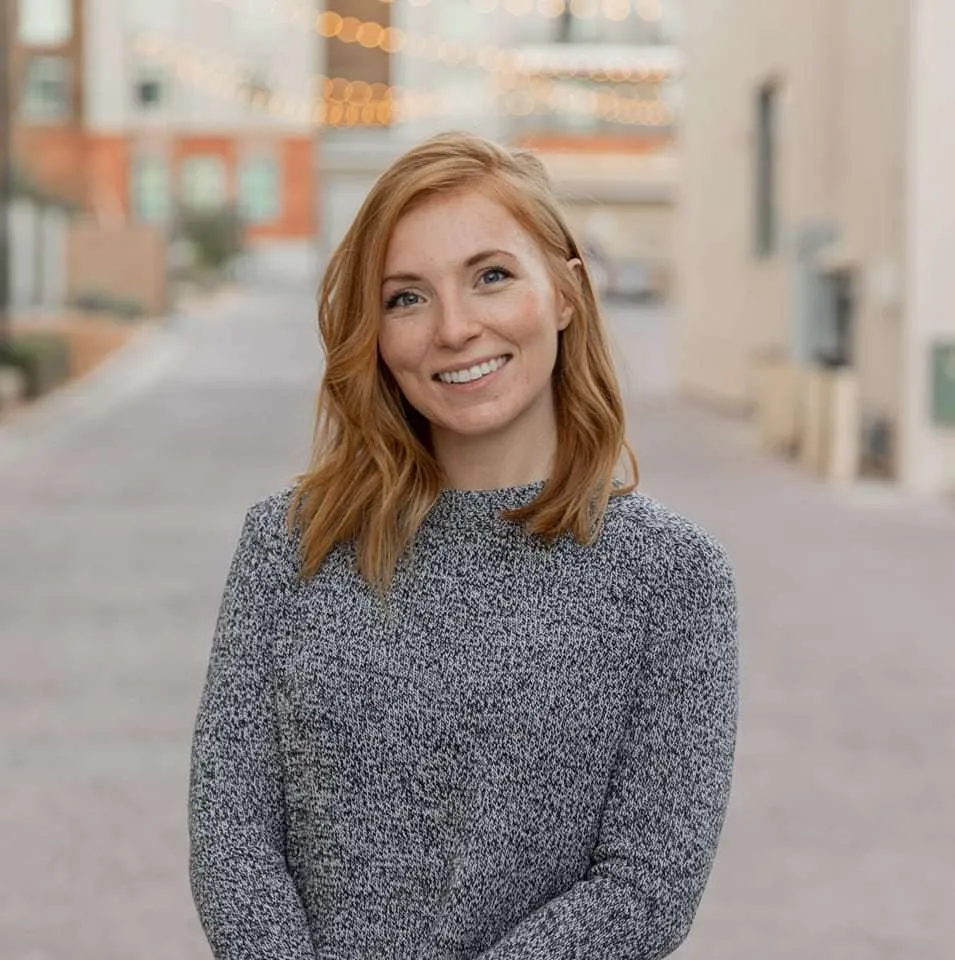 Hi, I'm Tori! I'm the founder of homeschoolnewbie.com. I'm a former elementary school teacher turned homeschool mama who has a passion for home education! I have 10+ years of experience working with children in all kinds of educational settings. As a new homeschooling parent, my mission is to navigate the world of homeschooling and share with you the best home education practices. If you want to learn more about me, check out my about page. See you there!