7 of the best Children's books about perseverance to inspire your kids to keep trying even when life gets tough.
As a homeschool mama, I am always on the lookout for a good SEL book that inspires and motivates my son to keep trying, even when things get tough. 
Over the last few weeks, we have read many children's books about perseverance together that have taught us both the value of hard work, determination, and never giving up.
The result surprised me!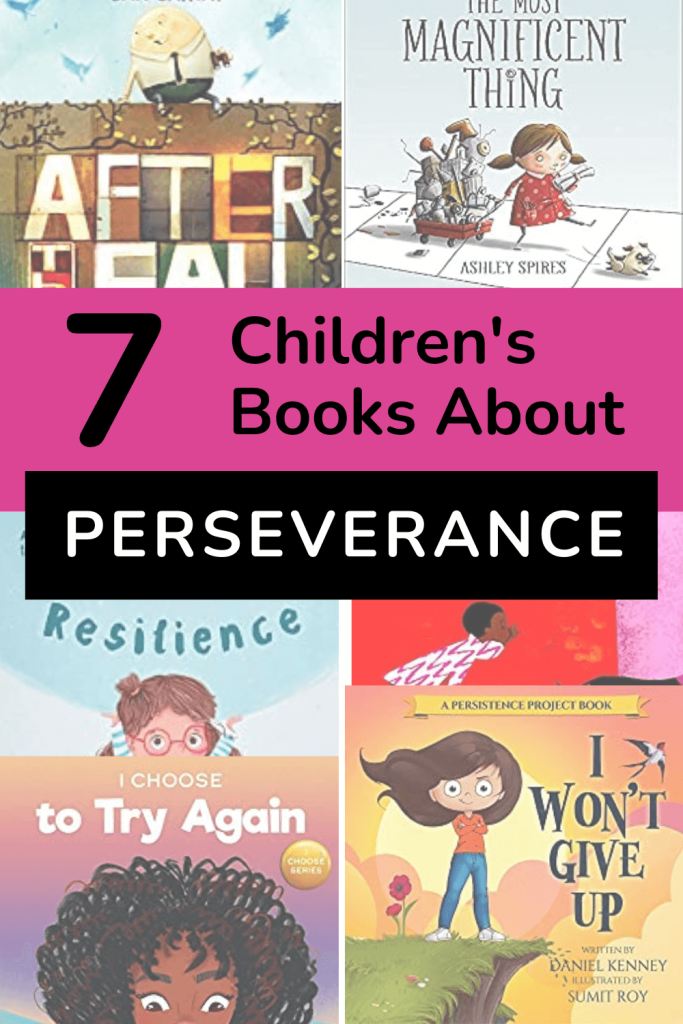 As an Amazon Associate, I earn from qualifying purchases. Some of the links in this post are affiliate links, which means if you click on the link and make a purchase, I may earn a commission. This commission comes at no additional cost to you and is how I am able to create more amazing content for you. Thank you for your support!
These stories about perseverance have not only been enjoyable to read, but they have also had a significant impact on our lives. They have helped my son develop a growth mindset and a positive attitude towards challenges, which has been invaluable in his personal growth.
Having the right perspective towards our abilities and our potential is the first step with being able to persevere through hard situations. That's why having a growth mindset is so important for your kids (and in reality everyone). Here are some of my favorite children's books that will teach your kids about growth mindset!
I hope that by sharing our favorite books with you, your children can experience the same benefits that we have.
So, if you're looking for books that will inspire and motivate your children to believe in themselves and their ability to succeed through hard work and dedication, you've come to the right place!
Let's dive into the best children's books on perseverance.
The Best Children's Books About Perseverance
First up, we have the "Whistle for Willie" read aloud by Ezra Jack Keats. This classic story follows a young boy named Peter as he sets out to learn how to whistle for his dog, Willie. Despite numerous attempts, Peter just can't seem to get the hang of it.
However, he doesn't give up! With determination and practice, he finally masters the art of whistling, and is overjoyed when Willie comes running at the sound of his whistle.
This heartwarming tale is a wonderful example of perseverance and the rewards that come with persistence. Through Peter's struggles, children learn the importance of not giving up when things get tough, and the satisfaction that comes with achieving a goal through hard work and determination.
"I Won't Give Up" is an inspiring story about a young girl named Cady who faces a series of challenges in her life. She struggles with tying her shoes, riding a bike, math lessons, playing the piano, and even playing baseball. However, despite her difficulties, Cady refuses to give up and remains determined to succeed.
Adorable Picture Books About Perseverance
"The Most Magnificent Thing" by Ashley Spires is a delightful story about a young girl who sets out to create the most magnificent thing she can imagine. With the help of her trusty dog, the girl spends countless hours tinkering and experimenting until she finally creates what she believes is the most magnificent thing in the world.
However, when she steps back to admire her creation, she realizes that something is not quite right. Despite her best efforts, she cannot get her creation to work as she intended. Frustrated and disappointed, the girl begins to give up hope.
But with encouragement from her dog, the girl decides to give it one more try. After stepping back from the project, she is able to make some adjustments, tries again, and finally creates the most magnificent thing she had been dreaming of.
With a spin on one of the most famous stories of perseverance, "After the Fall (How Humpty Dumpty Got Back Up Again)" by Dan Santat is a touching and inspiring story about the nursery rhyme character, Humpty Dumpty. The book picks up where the original nursery rhyme left off, with Humpty Dumpty having a great fall and breaking into pieces.
In this retelling, Humpty is afraid of heights after his accident and struggles to get back up again. He misses his favorite pastime of bird watching, which required him to climb up to high places. He tries to cope by living a more cautious and low-to-the-ground life, but he feels that something is missing.
Eventually, Humpty gathers the courage to try again and build a plane to help him reach the heights he used to enjoy. Despite facing setbacks and difficulties during the building process, he perseveres and ultimately succeeds in flying again.
Books About Perseverance For Elementary Students
The book tells the story of Kiara, a young girl who struggles with giving up when faced with challenges. With the help of her friend Whitney, Kiara learns that it's important to keep trying, even when things get tough.
Throughout the book, Kiara faces various obstacles, including struggling with her writing lessons and not making the basketball team. However, with Whitney's encouragement and her own determination, Kiara learns that she can improve and achieve her goals if she keeps trying.
This short story on perseverance for students tells the story of a young girl named Emmi and her journey towards developing resilience and perseverance.
Emmi's father reminds her of all the times she has shown resilience and determination throughout her life, from learning to crawl to winning her first karate competition.
Through her father's guidance and encouragement, Emmi learns that resilience is not just about overcoming challenges, but also about believing in oneself and never giving up.
The book emphasizes the importance of a growth mindset and encourages children to embrace challenges as opportunities for growth and learning.
Perseverance Read Alouds
"Are You Working Hard or Hardly Working?" by Bryan Smith is an engaging children's book that tells the story of a young boy who struggles with completing tasks and often avoids putting in the effort to succeed.
The boy rushes through his responsibilities and fails to complete them correctly because he is more focused on having fun and avoiding boredom.
With the help of his teacher, the boy learns four steps for completing his responsibilities and staying on task. These steps help him to develop a more positive attitude towards hard work and determination. He begins to see the value in putting in the effort to succeed and learns that success comes from working hard and persevering.
Conclusion: Children's Books About Perseverance
Perseverance for kids is not always easy because it can often be an abstract concept. Reading books together is one way to bring this confusing concept to life for your kids.
I hope these books serve your family as much as they have mine while you learn determination, perseverance, and to never give up with life's challenges together!
What's Next?
If you loved this list of books, well then, it's going to feel like your birthday🎈 because I have even more book recommendations for learning important social emotional skills! Check out the list below and start raising resilient kids!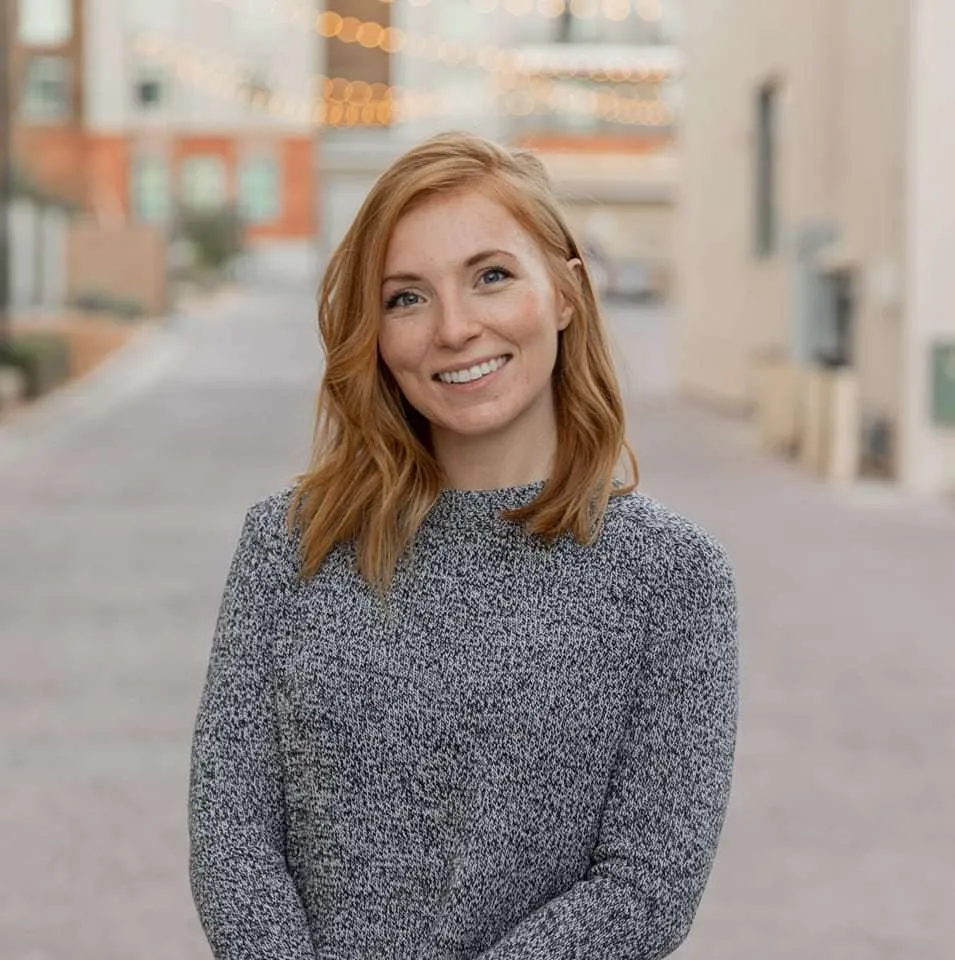 Hi, I'm Tori! I'm the founder of homeschoolnewbie.com. I'm a former elementary school teacher turned homeschool mama who has a passion for home education! I have 10+ years of experience working with children in all kinds of educational settings. As a new homeschooling parent, my mission is to navigate the world of homeschooling and share with you the best home education practices. If you want to learn more about me, check out my about page. See you there!