In this blog post, you will find carefully selected 15 heartwarming books that are perfect for teaching your children about kindness. Each book has its unique way of conveying the importance of kindness and empathy, and they are all suitable for children of different ages and reading levels.
Welcome in, fellow homeschool mamas, parents, and teachers! I am so excited to share with you today my top 15 picks for the best books to teach kids about kindness.
As we all know, teaching our little ones about kindness is crucial in today's world. Not only does it promote empathy and understanding towards others, but it also helps build strong and lasting relationships with those around us.
Now, at this point you may be wondering, how can we effectively teach our children about kindness?
Well, the answer is simple: through the power of books! Children's books that teach social and emotional skills are a fantastic way to introduce and reinforce positive values and behavior in young minds. They are engaging, interactive, and can easily capture a child's attention and imagination.
Let's dive in!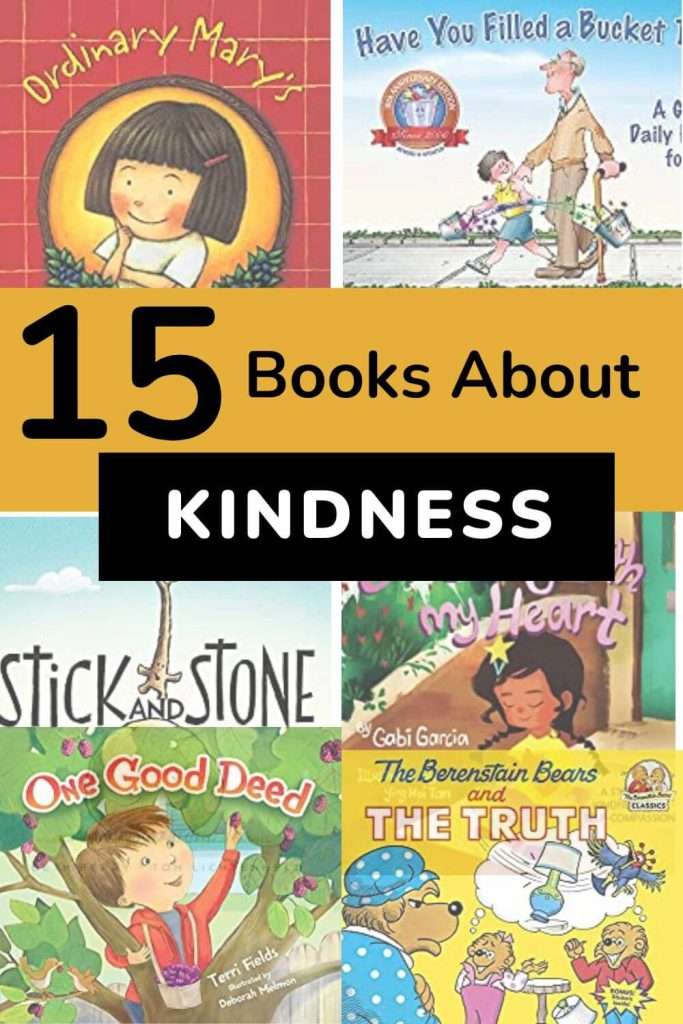 As an Amazon Associate, I earn from qualifying purchases. Some of the links in this post are affiliate links, which means if you click on the link and make a purchase, I may earn a commission. This commission comes at no additional cost to you and is how I am able to create more amazing content for you. Thank you for your support!
Table of Contents
The best Kindness Books for Kids
This Each Kindness read aloud is about a young girl who wasn't sure about the new girl in class named Maya. Each day she and her friends would whisper secrets about Maya and wouldn't show her kindness. The girls made fun of Maya's clothes and called her names. One day Maya's seat was empty and the teacher taught the class an important lesson about kindness. Maya's absence from school continued and each day the young girl thought of ways that she could be kind to Maya when she returned. Finally the young girl's teacher said that Maya wouldn't be coming back to class because her family had moved away. The young girl felt sad and regretful for the unkindness that she showed to Maya and her missed opportunity to make it right.
This kindness book is about Esperanza who is a young girl on her way to school for her school play. As she walked, she spotted a heart shaped rock that inspired her to put her heart into everything she did. The rock served as a reminder to Esperanza to show kindness to others. Throughout the book she showed kindness to everyone around her. During her school play, she forgot her lines and she felt like the play was a failure. She continued to have some unfortunate things happen around her. She learned that giving kindness wasn't just for others, it was also for herself.
One Good Deed is one of the more popular read alouds about kindness. Lancaster lived in a neighborhood that was gloomy. One day he decided to do a kind deed for his neighbor, Mrs. Thompson. Mrs. Thompson then was inspired to do a kind deed for another neighbor. The chain of good deeds continued until each neighbor was doing and receiving kind deeds for each other. Because of the one good deed that Lancaster showed, his neighborhood transformed into a friendly place to live.
A young girl was learning how to be kind to a girl named Tanisha. Tanisha had spilt purple juice on her dress and the young girl wasn't sure the best way to show her kindness. As the young girl practiced kindness and the more she thought about it, she realized that there are many ways to show kindness. The book explores what it means to be kind and examples of how we can show kindness to others.
A girl named Mindy had spotted a shiny new bicycle in a shop and fell in love! She raced back home to check to see if she had enough money to purchase the bike. She realized that she didn't quite have enough money to buy the bike and decided to offer her neighbors a raking service to earn some extra cash. None of her neighbors wanted her to rake their leaves except one kind old lady named Miss Sarah. Mindy excitedly raked her backyard. After she was done, the kind lady invited her to help with other chores around her house. Soon Mindy had enough money to purchase her bike and rushed home to grab her money. When she returned, the bike had already been purchased. Mindy was sad but since the bike was gone, she purchased a tricycle for her younger brother. Mindy learned a lesson about kindness as she discovered what had happened to the bike she had originally wanted to purchase.
Nerdy Birdy loved to play video games but couldn't find much in common with a friend named Vulture. Nerdy Birdy got a new game and soon made many new virtual friends. Vulture thought that Nerdy Birdy's new game was boring but one day, she gave it a try. Nerdy Birdy made fun of Vulture's attempt to play his new video game and Vulture flew away feeling sad. Nerdy Birdy tried to find his friend and apologize. Nerdy Birdy realized that one real-life friend was worth more than his virtual friends from his game.
Ordinary Mary was just like everyone else yet she changed the world. One day, Mary picked some berries and baked muffins for a neighbor. That neighbor went on to do a good deed for another neighbor. Each neighbor who received a good deed continued to pay a good deed forward for others. This good deed chain spread until the entire world was full of good deeds!
Amos was a kind old man who would show kindness for his animal friends at the city zoo. He played chess with the elephant, ran races with a tortoise, sit quietly with a penguin, and give a handkerchief to a rhino who had a runny nose. One day Amos woke up sick. The animals were worried about Amos when he didn't show. Later, the animals showed up at Amos' home to take care of him. Because Amos had shown kindness to others, they were more than willing to return that kindness.
Stick and stone were alone until they found each other. With one act of kindness, they developed a friendship. They did many things together until a storm came. Stick is blown away by the wind. Stone tried to find stick and found Stick stuck in the puddle and rescued him. Kids learn a simple lesson about showing kindness to our friends.
The story starts by explaining that everyone has an invisible bucket that needs to be filled. The purpose of the bucket is to hold the good feelings and thoughts that you have. When your bucket is full you feel happy and feel sad when your bucket is empty. People need each other to fill each other's buckets. Children soon learn they can be either a bucket filler or a bucket dipper depending on the choices they make in how they treat others around them.
Lucas is a boy who, like everyone, makes some mistakes. Lucas teased a girl at school and hurt her feelings. His mom told him about being kind and he asked her about how he could be kind. His mom helped Lucas to decide to be kind to others. Lucas practiced being kind the next morning in many simple ways. Lucas found that he liked being kind and that it wasn't as hard as he thought.
A young boy was looking forward to a perfect summer vacation until a new boy, Jeremy, moved into his neighborhood. Jeremy soon became the young boy's number one enemy because they didn't get along. The young boy's dad learned some tips about how to deal with enemies using an enemy pie. The young boy thought he was going to load the pie with disgusting ingredients but his dad showed him a better way. As a result of the enemy pie from his dad, the young boy learned a valuable lesson about kindness.
A young boy has an elephant for a pet but realizes that elephants don't fit in like other pets do. When the boy wants to bring his elephant to pet day at his friend's club, he is met with a sign on the classroom door that says "Strictly No Elephants". The boy decides to start his own club that doesn't leave anyone out. The boy and a group of friends demonstrate the importance of inclusion.
One day in class the class was misbehaving and treating each other with disrespect. Because of this, Mrs. Ruler challenges her students with the task of doing good deeds for each other. The students were excited to report the good deeds they did with the class for show and tell. But, David had some trouble thinking of kind deeds. Mrs. Ruler set the class to work with a class project to cut out hearts for every kind deed they did. Even though the class was doing good deeds, David continued to have trouble showing kindness. Then David saw an opportunity to rescue the classroom gerbils and saved the day. This experience helped to kickstart David to do more acts of kindness and he became more enthusiastic for doing good deeds than anyone.
Chrysanthemum was a young mouse who loved her unique name. She was proud of her name until she went to school for the first time and met Victoria and her mean group of friends. Victoria and her friends teased Chrysanthemum about her name which caused her to think her name wasn't so perfect after all. After days of worrying about her name and wishing she had a new one, she met her music teacher who changed everyone's perspective. Everyone loved their music teacher and wanted to be just like her. When the teacher overheard Victoria and her group making fun of Chrysanthemum's name, the music teacher told the class that she was named after a flower too. Her name made everyone realize how great being named after a flower really was. Even Victoria wanted to be named after a flower and everyone learned the importance of treating others with kindness.
Conclusion: The best Kindness Books for Kids
Whether you're looking for a bedtime story to read with your little ones or a classroom read-aloud for your students, these books are sure to inspire kindness and compassion in everyone who reads them.
What's Next?
Keep the social emotional learning books rolling with more fun SEL read alouds! Here is what you should read next…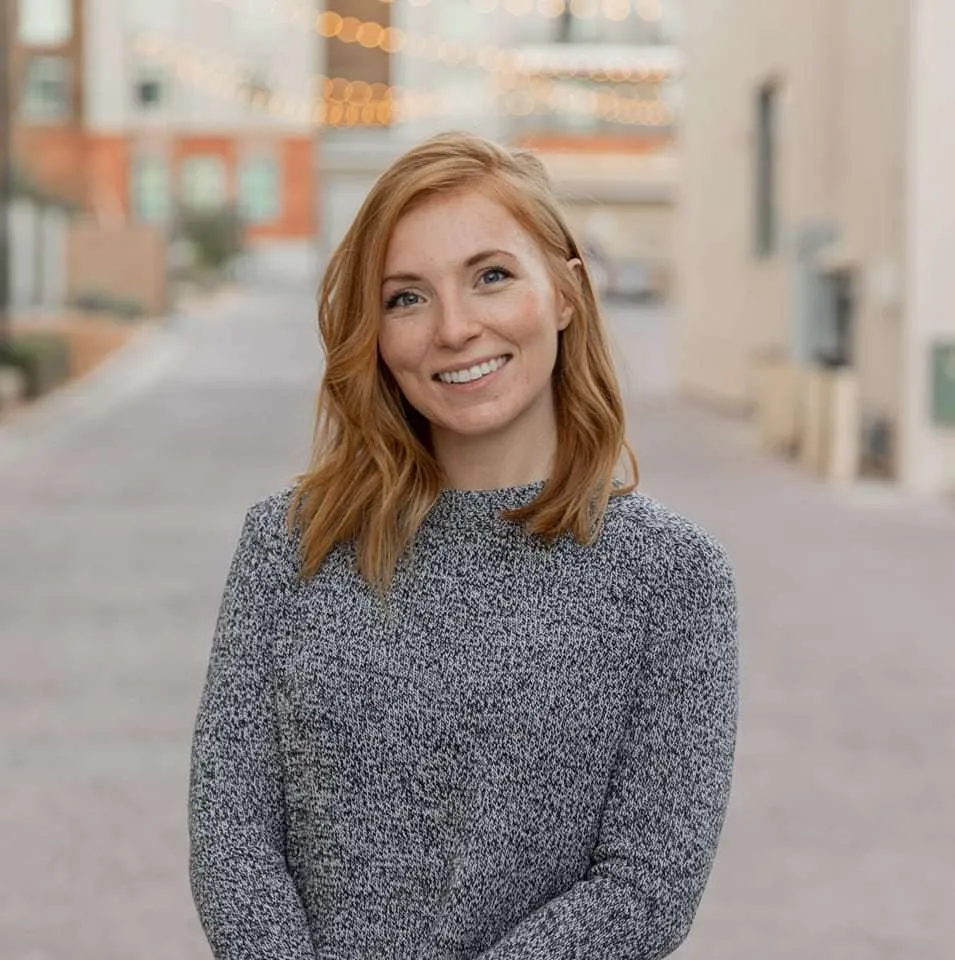 Hi, I'm Tori! I'm the founder of homeschoolnewbie.com. I'm a former elementary school teacher turned homeschool mama who has a passion for home education! I have 10+ years of experience working with children in all kinds of educational settings. As a new homeschooling parent, my mission is to navigate the world of homeschooling and share with you the best home education practices. If you want to learn more about me, check out my about page. See you there!