Discover my top 13 growth mindset books for kids and learn how you can use growth mindset picture books to build your kids' emotional skills in your classroom!
"Growth mindset" is a buzz word in the teaching world these days, and for good reason! Learning to train your brain is essential to learning and developing into your greatest potential. 
Related Post: 147+ Social Emotional Learning Books to Build Emotionally Intelligent Kids
Of course we want to set our kids up for this kind of success!
But how do we go about teaching our kids how to make such a big shift in the way they think?
I find that as a teacher and homeschool momma, the easiest way to teach my kiddos big concepts is cuddling up and reading simple growth mindset picture books.
Telling stories makes it easier for your kids to connect these big concepts to their lives.
Integrating growth mindset read alouds into my family's homeschool routine is important for us so I wanted to share our favorites with you!
I hope you enjoy reading these fun growth mindset books as much as we do.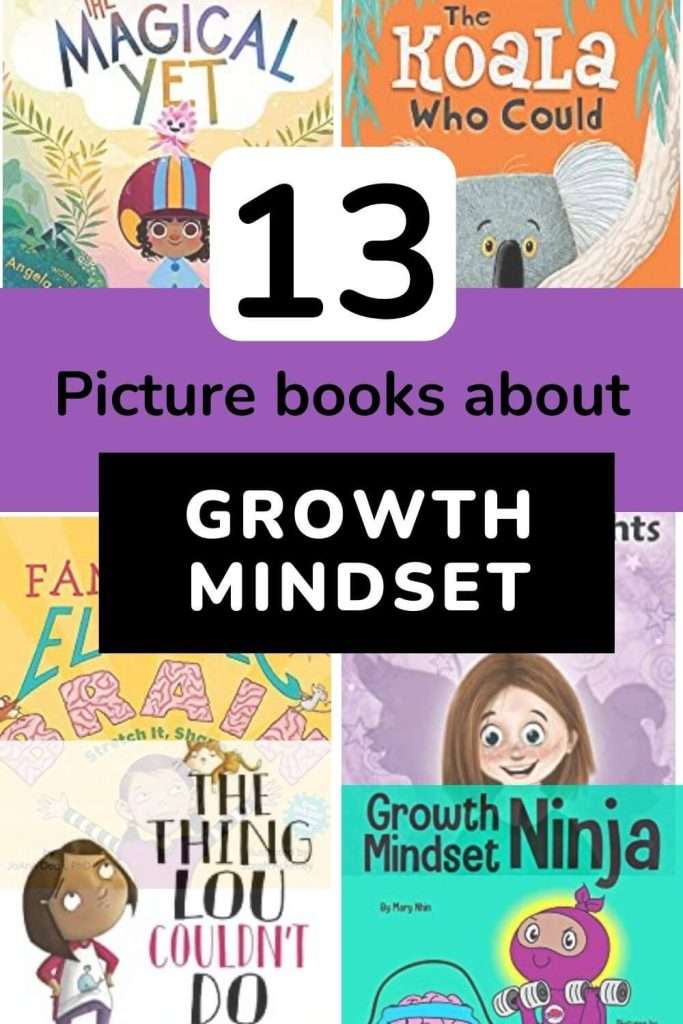 As an Amazon Associate, I earn from qualifying purchases. Some of the links in this post are affiliate links, which means if you click on the link and make a purchase, I may earn a commission. This commission comes at no additional cost to you and is how I am able to create more amazing content for you. Thank you for your support!
Table of Contents
Before you dig into my list of growth mindset books for kids, I want to encourage you to start your journey by educating yourself.
The book, Mindset: The New Psychology of Success By Carol S. Dweck is a MUST read for every homeschool parent and teacher!
This book will change the way you think about challenges, mistakes, and problems so you can accomplish more and develop a better relationship with yourself and your loved ones.
I read this book back when I was studying to become a teacher and it changed my life ever since. I use it every day in our homeschool and even in our personal lives. Find this game changer here!
My Top 13 Growth Mindset Books for Kids
I Can't Do That, YET is one of the best children's books about perseverance. Enna is a girl who would often say to herself "I can't do that". Enna dreamed that she was at an office where a woman asked Enna if she could help with some programming work.
She didn't know how to program and didn't believe that she could help. The woman turned out to be herself from the future. Future Enna talked to 16 year old Enna about how she couldn't code yet because she hasn't had the time and practice that future Enna had.
Enna realized that her choices could lead to many different futures and the choice was hers to decide what path she would take. Through this dream, Enna discovered the power of the word "yet". If she couldn't do something yet, she knew that with practice and hard work she could accomplish anything.
Your Fantastic Elastic Brain is one of the best growth mindset children's books that walks children through the functions and abilities of their brain in ways that children can understand. It also talks about how your brain makes us unique and how it works.
The book illustrates the parts and functions of the brain and how it grows. The book emphasizes the power of learning new things and how like a muscle, challenging your brain helps your brain develop and grow. Discussions about mistakes, fears, and frustrations are illustrated in ways to encourage students to think of their brain as something that can be trained and strengthened with practice.
The Magical Yet is one of the best books for growth mindset with a "magical" twist. This is a story about a place with magical Yets.
Yets are magical creatures that help children think to the future and start their journey to do things they weren't able to do before. The Yets in the book take the kids on journeys to accomplishing things that are hard but doable through hard work, practice and patience.
The Thing Lou Couldn't Do is one of many fun picture books about perseverance. Lou has big dreams of becoming something great when she grows up. When Lou is challenged by her friends to climb a tree, she starts to doubt her abilities.
Lou comes up with excuses of why she can't climb the tree and not try. She becomes frustrated and tells herself that she can't do it. After a while of listening to her friends have fun in the tree, she imagines ways that she could try to climb the tree. As she tries, the task proves to be difficult, confirming her thought that she can't climb… YET. From then on, she commits to coming back each day to try again.
A thousand No's is a great growth mindset read aloud about a girl who had an idea. She was excited about her idea until she began to encounter the word "no" with increasing speed. Each time she heard the word "no" it became heavier and heavier for her to carry.
Until one day her idea changed so that the word "No" had transformed into something that everyone could enjoy.
Your Thoughts Matter is one of the best books for growth mindset because it makes abstract thoughts relatable for kids. Romy has secret imaginary friends, Growi and Fixi, who fight all the time. Fixi often puts thoughts inside Romy's mind that are negative and leave Romy feeling stuck.
Growi says things to Romy that turn mistakes into learning and growing opportunities. Throughout the book, Romy battles between listening to both her imaginary friends and becomes frustrated. After talking with her mom, Romy learns a secret. Her mom tells her that every person on Earth has a Growi and a Fixi inside their heads too. It's about which one we choose to listen to that matters.
Growth Mindset Ninja is a picture book about growth mindset that is perfect for kids who love everything Ninja! A young ninja talks with his father about being to look to the future by using the word "yet".
His father talks about his journey to solving problems and working through frustrations using "The power of YET". His father tells his son that when he can't do something add "Yet" to the end of the sentence. "I can't do that, yet". As the young ninja encountered challenges in his own life, he remembered what his dad said about the power of yet and it helped him change his outlook on the things he could do.
A World Without Failures is a unique picture book for growth mindset. A young boy named David seemed to be having a troublesome day where nothing seemed to be going right. He wished that he would never have to make a mistake again. He fell asleep and dreamed that his cat was talking to him about a world without failure.
David started to look for his dad to tell him about his talking cat but then he realized things around him were disappearing. As he looked for his dad, his cat taught him a lesson. In this new world with no mistakes, things were disappearing because people didn't try to build things.
As David realized that mistakes were necessary to bring about everything around him, more and more things disappeared until he and his dad had to become cavemen. David became scared and realized that it was harder to be in a world without mistakes. When he woke up from his dream, he realized that he was willing to try his best even if it was hard.
No Excuses is a great growth mindset book for students who have a dream of becoming a scientist (or other profession) when they grow up. In the story, a small boy loved sea turtles and was determined to see one in real life. He went to the aquarium and learned all about sea turtles and became determined to become a marine biologist.
However, the people around him kept putting doubtful words into his head that discouraged the boy which caused him to think that he couldn't do it. After talking with a marine biologist from the aquarium, he realized that those negative thoughts are just excuses and to remember to not let them stop him from his dream. After this talk, the boy was renewed in his determination to become a marine biologist and changed his mindset of only listening to positive thoughts.
The Koala Who Could is a growth mindset children's book about a Koala named Kevin who didn't like change. He preferred to stay up in the tree where it was safe from the dangers below. He didn't like to try new things until a Wombat and friends tried to encourage him to come down and play with the other creators.
Although he didn't want to miss out on the fun, Kevin stayed up in the tree where it was fun. Until one day he heard a scary noise when a bird was chopping down the tree and he came tumbling down. Once down from the tree, he realized that he enjoyed being with his friends and learned to say "I can" because he tried new things.
My Strong Mind is a growth mindset book for kids like Kate who encountered hard and frustrating things like most kids her age do. One day Kate read a book that helped to shift her mindset about her ability to tackle challenges.
Throughout the book, she would train her mind to think of things in healthy ways. Kate learned many strategies to help her change her thoughts and actions and she began to believe in herself. She realized that with this new perspective she could accomplish more than she originally thought she could.
Just A Thought is a growth mindset book for kids who are looking for a little humor about the way we think. A little boy experiences many thoughts bouncing around his head.
He wonders where they are coming from and explores that some thoughts are more helpful than others. He wonders if he is more than just his thoughts and realizes the potential he has by using his thoughts wisely.
Little Bears Can Do Big Things is a growth mindset book for elementary students who struggle with perfectionism. Jimmy is a young cub who's dad is encouraging him to become a man. His dad said that it was time to do big grown up bear things. This made little Jimmy nervous but found some strength with the encouragement from his forest friends.
From the pressure of trying to impress his dad to become a man he became emotional and was scared to tell his dad he couldn't do the things a grown up can do. To Jimmy's surprise, his dad shared a powerful truth. He said that real men are not good at everything and are even afraid sometimes. The important thing is to try to make wise choices, try your best, and give yourself grace as you learn.
Conclusion: Top 13 Growth Mindset Books for Kids
I hope that you enjoyed my list of growth mindset books! Now it's your turn to grab them for yourself and read them with your kiddos.
What's Next?
If you're looking for more social emotional learning books, check out my other lists of favorite social emotional books for kids!
Read Next: 17 Children's Books About SELF-ESTEEM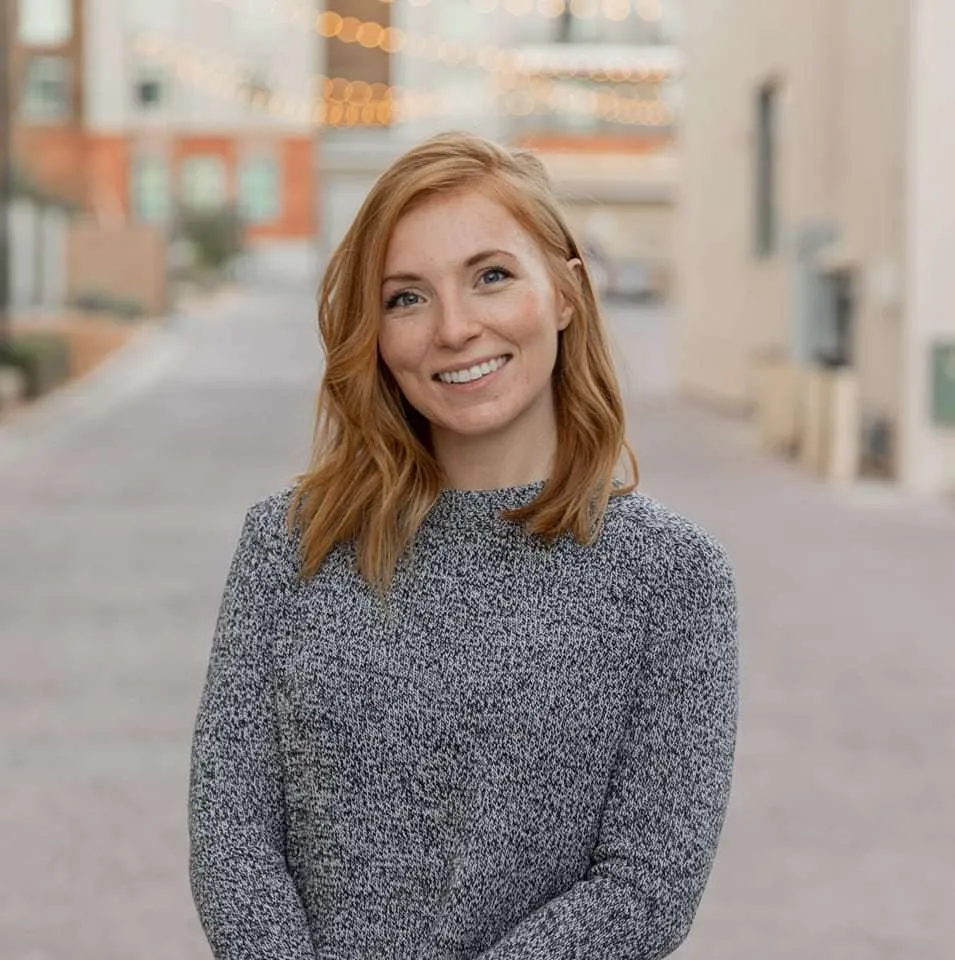 Hi, I'm Tori! I'm the founder of homeschoolnewbie.com. I'm a former elementary school teacher turned homeschool mama who has a passion for home education! I have 10+ years of experience working with children in all kinds of educational settings. As a new homeschooling parent, my mission is to navigate the world of homeschooling and share with you the best home education practices. If you want to learn more about me, check out my about page. See you there!