Check out my top 13 children's books about anger that can help your children understand and monitor their biggest feelings.
As parents, we often struggle with teaching our children how to manage their strong emotions, especially anger.
After becoming a teacher and homeschool mama, I've realized that reading books about emotional intelligence is one of my favorite ways to teach kids about their biggest emotions without having to add fuel to the fire. 
Make learning about anger FUN with me as we explore some of my favorite books about anger for kids!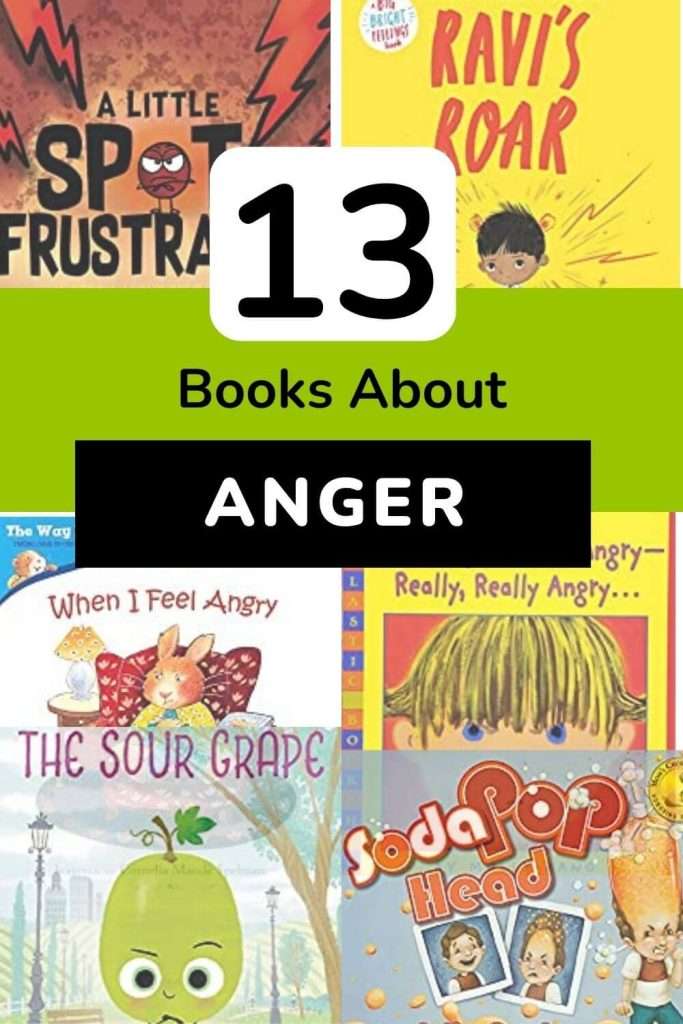 As an Amazon Associate, I earn from qualifying purchases. Some of the links in this post are affiliate links, which means if you click on the link and make a purchase, I may earn a commission. This commission comes at no additional cost to you and is how I am able to create more amazing content for you. Thank you for your support!
Table of Contents
Our 13 Favorite Children's Books About Anger
Soda Pop Head is one of the more entertaining books about controlling emotions that teaches kids how to manage their anger in safe and appropriate ways. In the story, readers follow a young boy called Lester whose head literally turns into a soda bottle when he gets angry. When things don't go his way, he gets angry and frustrated to the point where he feels like his head is going to explode. Often, his anger explodes, this soda bottle cap hits his friends and family near him. His friends at school aren't any help as they tease him for his lack of control with a soda pop head song.
With the help of his father, Lester learns strategies to help him better control his emotions. He does this by understanding that anger is like a soda bottle that needs to be opened slowly and with care. With practice, Lester gains the tools he needs to control his temper and avoid outbursts. At the end of the book, the lyrics to the taunting soda pop head song sung by his classmates is changed for the better!
When Sophie Gets Angry-Really, Really Angry is one of the more well known emotional regulation books about a young girl named Sophie. Sophie is a girl who struggles with controlling her anger. But with the help of her parents and her own strength and determination, Sophie learns to recognize and express her feelings in a healthy and constructive way.
The story begins with Sophie's temper boiling over in a big way. She screams, she slams doors, she throws a fit! But by the end of the story, Sophie learns to take a deep breath and take a few moments to calm down. In addition to teaching kids about managing their emotions, this book also helps kids understand the importance of being kind to others and learning from mistakes.
Mercer Mayer's I Was So Mad book teaches kids all about managing their anger. It follows Little Critter who is feeling very mad and frustrated because his family kept telling him that he couldn't do the things he wanted to do. Finally, he threatened to run away and packed for the trip.
But instead, he decided to go to the park with his friends and his mother let him go. After calming down, he realized that finding something else that he could do was a better choice than rebelling.
Roaring Mad Riley is one of the cutest books about self control that tells the story of a little dino girl named Riley. One day she was playing happily at school until a classmate accidentally knocked her large tower of blocks over. She felt very mad and knocked down another tower.
With the help of her teacher, she learned that everyone feels mad sometimes but that we need to find safe ways to express that anger. Her teacher provides her with specific ways to safely calm down. She tried the strategies and felt calm enough to learn to forgive her classmate.
A Little Spot of Frustration is one of the more fun kids books about anger that teaches children to understand and manage their feelings of frustration. Spot characters named Flexible Thinking Spot and Calm Spot explain to the kids in the book about how to recognize when Frustration Spot shows up.
The spots explain that small frustration spots are normal and even on occasion, helpful for learning and being challenged. But if we aren't careful, a small frustration spot can turn into a large anger frustration spot. The spots help the children see that there are strategies they can use to help manage their emotions in healthy ways.
The Sour Grape is among the cutest character-building stories about self-control. This is a humorous children's book about a grumpy grape who is angry and negative.
However, he wasn't always grumpy! He and his family used to get along very well and were happy until he had a disastrous birthday. No one showed up to his party and he was devastated. From then on, he held grudges that became bigger and bigger over time. But when he discovers the power of positivity and gratitude, he learns to see the good in life and spread joy to others.
When I Feel Angry is one of the best self control books for kids that need help talking through their strong feelings. A little bunny seemed to be angry a lot throughout the day and when things didn't go her way. The book follows the little bunny as she experienced her day with a grumpy attitude.
She talks about how she wants to say mean things, hit, or do other mean things when she feels angry but that there are other things she can do to express her anger in more safe and appropriate ways. She also talks about thinking about the root reasons of why she may be having these angry feelings and strategies for solving these problems.
Ravi's Roar is among the best books on self control to show the importance of treating others with kindness even when we feel mad. Ravi was the smallest among his family and friends. This caused problems for Ravi because he felt he always got the short end of the stick. This made Ravi very mad and he roared like a tiger.
The scary tiger roar helped him get the things that he wanted but soon he found no one wanted to be with him. He learned that even though he felt mad, being kind to those around him is more important than getting what he wanted.
My Monster and Me is a great emotion book for kids. This story is about a boy who had a monster who was always with him and seemed to always get in his way. The boy wanted to be rid of it but no matter what he tried, his monster seemed to stay. After talking with his grandmother, he learned that listening and staying calm shrunk his monster. After learning how to manage and take care of his monster, it wasn't as scary or interruptive to his life.
Alexander and the Terrible, Horrible, No Good, Very Bad Day is a classic self control book. Alexander had a series of unfortunate things happen to him at home, school, the dentist, and all throughout his day. Nothing seemed to be going his way! This put Alexander in an awful mood and there wasn't an end in sight. His mom explains that bad days happen to everyone every once in a while.
This is one of the best anger books for kids to explain how anger can feel and what anger looks like in ways children can understand. It discusses the different levels of anger we can feel and how everyone feels angry every once in a while. The book gives many strategies that children can do to help them manage their anger.
How Do Dinosaurs Say I'm Mad? Is one of the most fun anger books for kids. This is a fun book that asks the reader about how they think Dinosaurs express their anger. It humorously shows dinosaurs expressing their anger in common ways that kids express their anger such as slam the door or yell at mom at dad. Towards the end of the book, the dinosaurs decide to make better choices instead of lashing out with anger.
This is a book about a boy who kept finding that things weren't going his way. There wasn't anything that he could do to turn things around so he started to snap and lash out. His sister talked with him and helped him recognize his emotions. Then she offered some helpful tips on how to calm down and make better choices. He learned that it was okay to feel angry but it was up to him to decide how to act.
Conclusion: Our 13 Favorite Children's Books About Anger
I hope you enjoyed this list of my favorite anger management books for kids!
What's Next?
Check out my other favorite SEL books for kids for teaching more about emotions below!
Read Next: My Favorite GROWTH MINDSET Books for Kids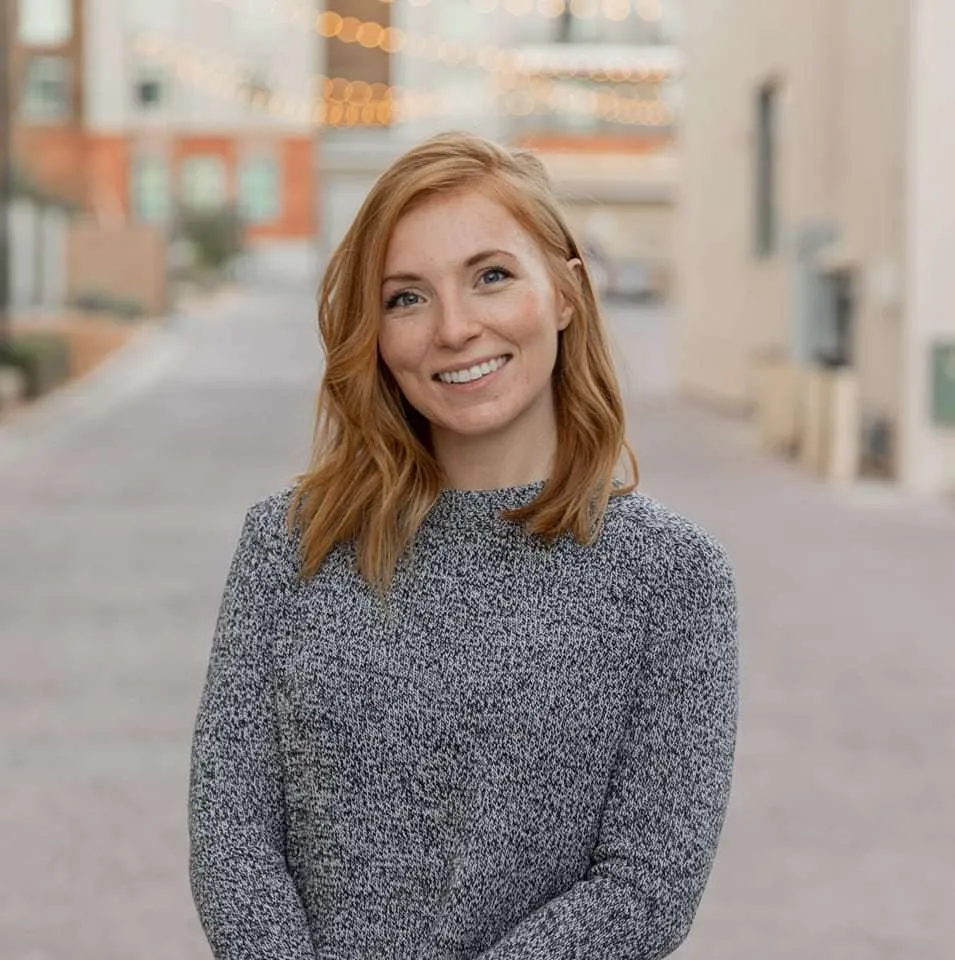 Hi, I'm Tori! I'm the founder of homeschoolnewbie.com. I'm a former elementary school teacher turned homeschool mama who has a passion for home education! I have 10+ years of experience working with children in all kinds of educational settings. As a new homeschooling parent, my mission is to navigate the world of homeschooling and share with you the best home education practices. If you want to learn more about me, check out my about page. See you there!