Hey there, fellow parents and educators! As a former public school teacher turned homeschool mama, I know firsthand the importance of reading social and emotional books with children about topics like self-regulation, self-control, and emotional regulation. 
My preschool son and I have been reading A LOT of books about self discipline over the past few weeks in our home. As we've read these self control books together, I've noticed a visible difference in not only my son's attitude, but it's also been a great reminder for ME!
As an Amazon Associate, I earn from qualifying purchases. Some of the links in this post are affiliate links, which means if you click on the link and make a purchase, I may earn a commission. This commission comes at no additional cost to you and is how I am able to create more amazing content for you. Thank you for your support!
As I've encountered challenges with my son on the day-to-day, I've tried to approach these problems with love rather than anger or frustration. We often use strategies we've learned from the books about self control before we even talk about our situation. This often sets the tone in a much more caring light and I see the tension in my son's face disappear.
That's why I'm SO excited to share with you a list of books on self discipline that can help teach your kiddos these essential life skills too. These books are not only educational but also engaging and fun, making them perfect for both you and your kids.
So grab a cozy blanket, snuggle up with your little ones, and let's dive into these wonderful books together!
Picture Books About Making Good Choices
One important aspect of learning self-control is understanding that we have choices! Teach your kiddos to make better choices with these books that highlight the option to choose better alternatives when your kids experience those big emotions.
This "What Would Danny Do" book is an interactive children's book that teaches kids about the power of their choices & consequences by pretending to be superheros.
The book follows a young boy named Danny as he goes through his day and faces a series of choices and challenges.
At various points in the story, readers are given the opportunity to choose what Danny should do next, with each choice leading to a different outcome. This interactive format allows children to explore the concept of cause and effect and learn about the impact that their choices can have on themselves and others.
Calming Books On Self Discipline
The first step to self-regulation when your kids are feeling mad, angry, or throwing a huge tantrum is to calm down. Learning to be calm in hard situations isn't easy but can be modeled through powerful books such as the ones listed below!
"Calm-Down Time" by Elizabeth Verdick is a children's book that teaches kids about self-regulation and managing their emotions. The book introduces simple and effective strategies that children can use to calm down when they're feeling upset or overwhelmed.
The story follows a group of diverse children as they engage in different calming activities, such as taking deep breaths, counting to ten, and cuddling with a favorite stuffed animal. The book emphasizes the importance of taking time to calm down and encourages children to find the techniques that work best for them.
"Little Monkey Calms Down" by Michael Dahl is a short and simple children's book about a little monkey who becomes frustrated and upset when things don't go his way, leading him to have a temper tantrum.
As the little monkey uses simple strategies for calming down, such as snuggling his blanket, singing a song, and relaxing, children can learn practical skills for managing their own emotions.
Impulse Control For Kids: Books On Self Control
The "My Mouth is a Volcano" read aloud is a children's book that teaches kids about self-control when it comes to speaking. The story follows a young boy named Louis who has a hard time controlling his impulses to speak out in inappropriate times. He often interrupts others when he has something to say and it disrupts class or hurts others.
Through Louis's experiences, children can learn about the importance of listening and waiting for their turn to speak. The book provides practical strategies for managing impulsive behavior, such as taking deep breaths and counting to ten before speaking as the character learns them himself.
"My Mouth is a Volcano!" is a helpful tool for teaching children the importance of self-control and can empower kids to communicate effectively and respectfully in social situations.
This Clark the shark read aloud is a humorous example of how hard it is for some of us to "keep it cool" in exciting or energetic situations. Clark is a young shark who has trouble staying calm when exciting things happen in his class. Because of Clark's large size, his outbursts of excitement cause kayos around him. It wasn't until the end of the book where Clark learns an important lesson about controlling his impulses.
Books On Emotional Regulation
Teaching our children to identify and learn about their emotions will help them then be able to regulate and better control them in appropriate and healthy ways. These are some of our favorite emotional regulation books to help your child recognize their big feelings.
"My Body Sends a Signal" is a children's book written by Natalia Maguire that teaches kids about self-regulation and self-control. The story follows a young child who learns to listen to his body's signals when he's feeling overwhelmed or upset. Through the example of his experiences and feelings, children can learn to recognize their own physical and emotional responses to stress. It also provides examples of strategies for skills to manage their emotions in a healthy way.
Best Self Discipline Books
Below you'll find books about self discipline that will help your kiddos learn about self-discipline in a fun and engaging way. These books feature relatable characters and situations that help children understand the importance of self-discipline and how it can help them achieve their goals.
"I Can Do That: A Book on Self-Regulation" by Kayla J. W. Marnach is a children's book that teaches kids about self-regulation and self-control. The beginning of the book starts with first person statements that encourage students to believe that they have the power to control their own emotions.
The book then validates that a lot of times we do have big emotions and that it is completely normal to feel this way sometimes.
The book then goes into strategies that students can use to take control of those big feelings they are having in safe ways.
The back of the book has a list of strategies and tips for parents to learn how to demonstrate good examples of self-regulation to their children.
"Too Much Glue" by Jason Lefebvre is a children's book that teaches kids about self-control and the consequences of impulsive behavior. The story follows a young boy who loves to use glue in his art projects. Even with his teacher's warnings, he gets carried away and uses too much glue, causing a sticky mess that he can't escape. Through the boy's experiences, the book provides a powerful lesson about how to turn a sticky situation into a beautiful work of art with a little help from others.
Books on Emotion Control
These emotion books for kids provide a great opportunity for parents and educators to spark meaningful conversations with children about their emotions and how to express them in appropriate ways. By using relatable characters and situations, the books make it easier for children to connect with the stories and apply the lessons to their own lives.
This is a helpful control your emotions book that features a range of emotions, such as happiness, sadness, anger, fear, and more, and provides practical strategies for dealing with them. The book shows a young elephant experiencing many emotions and shows how he learns tips for learning awareness of those feelings and tips for managing them in healthy ways.
"The Color Monster" by Anna Llenas is a children's book that teaches kids how to sort through and recognize their emotions. Begins with a colorful monster who is feeling confused and overwhelmed by his jumbled emotions. With the help of a little girl, he learns to sort out his emotions and place each one inside a jar, making them easier to understand and manage.
Throughout the book, the monster changes colors as he gets to experience each emotion one at a time until he understands each one. At the end of the book, all his feelings are sorted which gives him room to feel a new positive emotion!
Conclusion: Books About Self-Discipline for Kids
I hope you enjoyed skimming over these books from "My Body Sends a Signal" to "What Should Danny Do?" and "The Color Monster," to help our children (and let's be honest ourselves!) learn valuable lessons on how to manage emotions in healthy ways.
What's Next?
Now that you've had fun exploring these books to spark meaningful conversations about emotional regulation with your kiddos, keep the learning going with these other social emotional book lists!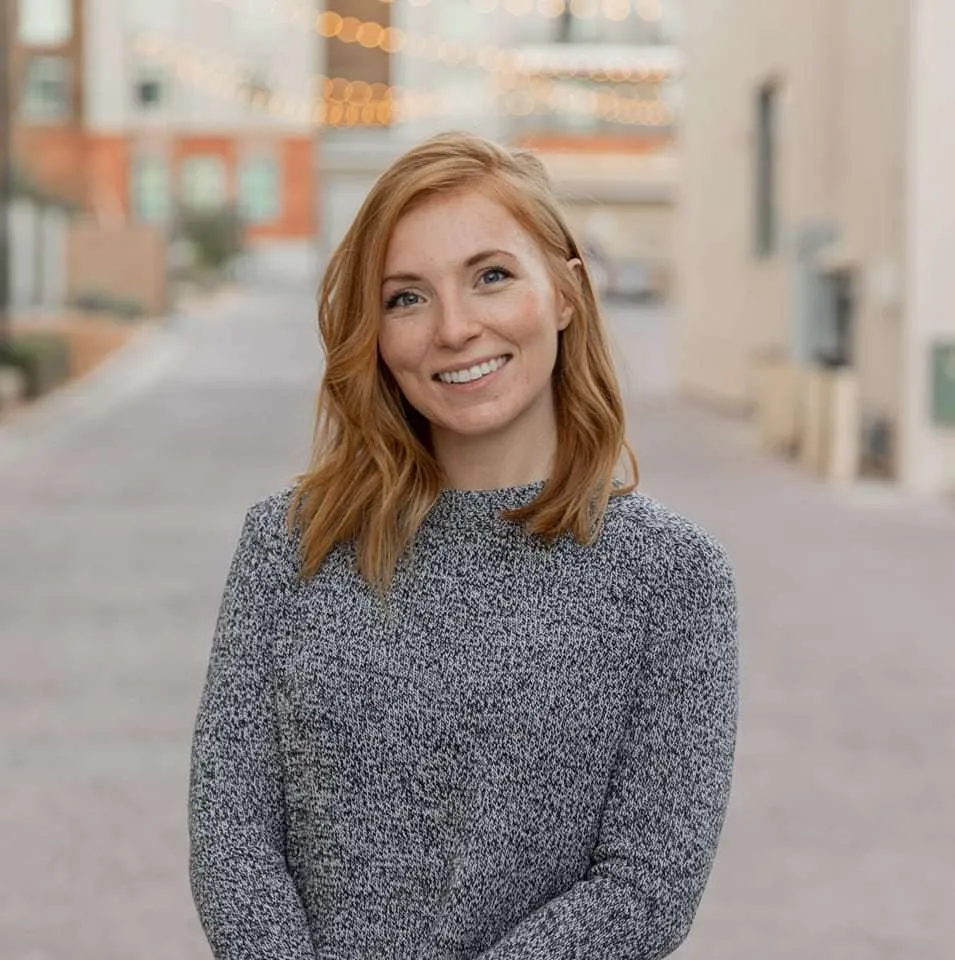 Hi, I'm Tori! I'm the founder of homeschoolnewbie.com. I'm a former elementary school teacher turned homeschool mama who has a passion for home education! I have 10+ years of experience working with children in all kinds of educational settings. As a new homeschooling parent, my mission is to navigate the world of homeschooling and share with you the best home education practices. If you want to learn more about me, check out my about page. See you there!